Ways to Help
Help Kids Heal...Donate!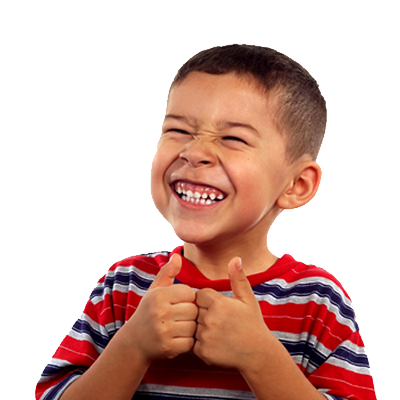 One of the greatest barriers to children receiving mental health services is a lack of family finances. For the families that seek services, 40% to 50% terminate treatment prematurely because of lack of access, lack of transportation, or financial constraints. The financial support of our community allows us to bridge this gap, ensuring children in our care get high-quality mental health services regardless of their circumstances.
Donate Now »
Donate Goods
Due to space constraints, Family & Children's Aid is only accepting donations of items listed under Drives below. We do not accept pre-owned clothing except for emergency situations. We do not accept pre-owned stuffed animals or teddy bears due to health concerns. When possible please schedule a drop-off time with us! We'd love to meet you and thank you for your donation! Please contact info@fcaweb.org with any questions about donations and to arrange drop-off.


Host a Drive
You donations help supply our kids, families and programs with much needed items. Below is a list of items we can always use. If you have an idea for a drive for items not on this list, we'd love to hear it!
If you can run a drive for any of these items, that would be awesome! Contact info@fcaweb.org to arrange your drive. Thank you!
Arts & Craft Kits
Coloring Books and Crayons, Markers or Colored Pencils (Children's and Adult's)
New Socks and Underwear
Children's size 7 up through adult sizes
New Playing Cards and Board Games
Games to give to our kids. Favorites include: Trouble, Sorry, Life, Monopoly, and Candyland. Decks of playing cards and card games like UNO, Phase 10 and I Spy Go Fish for our clinicians to use in their family therapy sessions
Activities
Tickets or gift certificates for activities like Sky Zone, the movies, plays, musicals, sporting events, go kart racing, mini golf, etc.
Housewares
for Harmony House, our shelter for homeless mothers and children and for families leaving the shelter
-New or used pots, pans and utensils
-New twin sheets, pillow cases and blankets
-New or used portable cribs
-New or used baby/toddler/children's plastic cups, silverware and dishes
New Teen Items
Ear buds/headphones, journals, adult coloring books and coloring pencils, socks/underwear, more mature craft kits, comic/anime drawing materials, video games, Lego kits, teen sized/style hats and gloves, girls and boys sweat pants and hoodies in larger sizes
Books
New or gently used children's books, especially easy readers, picture books, books in Spanish and teen books
New and Used Coats - especially in large children's and teen sizes
Legos
New or used Legos for our Lego room where kids can keep what they build
Our clinicians can always use these items, new or used:
Drawing paper
Coloring books
Match box and other small vehicles
Plastic farm, zoo or marine animals
Small plastic dollhouse people
Small plastic dollhouses
IPads/tablets
Become a "Helping Hand"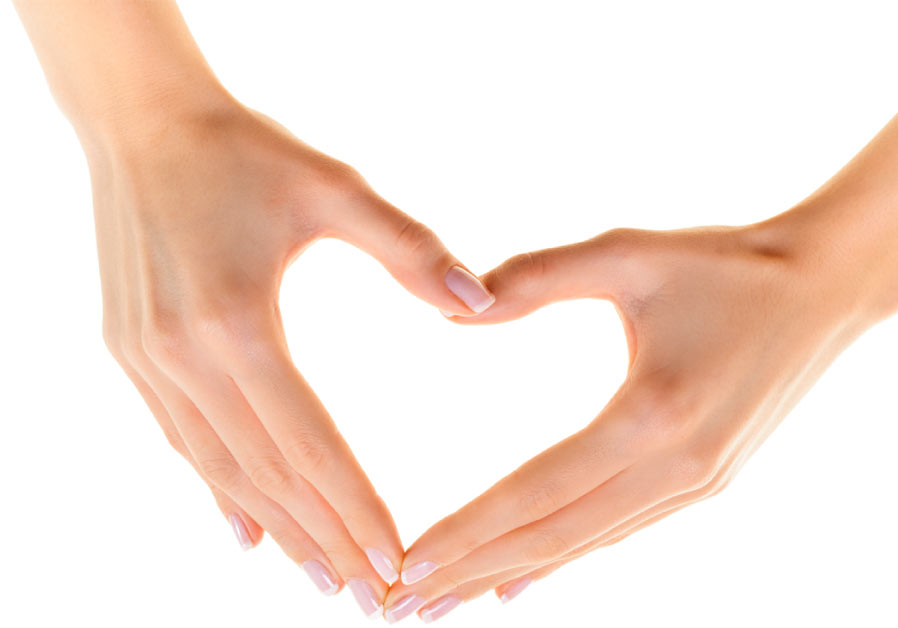 We cannot store items so we need to rely on a network of friends to meet unique or emergency needs as they arise - a boy needs pants and a shirt for his first job interview; a family is leaving the shelter and needs a kitchen table and pots and pans; the group home needs supplies for a special project; a child placed in emergency care needs size 4T clothing (these are examples of past needs.)
Helping Hands are people who are on a special email list that helps us spread the word to see if they, or perhaps someone they know, can donate the item(s) needed. If you want to be on our Helping Hands list, email us and we'll be happy to add you to the list!
SHOP!
Buy Online through Amazon Smile - The Charitable Foundation for Amazon.com

Amazon Smile is the charitable arm of Amazon you shop at. Same products, same prices, same service. You choose Family & Children's Aid as your charity and shop as you normally would. Amazon Smile donates 0.5% of your purchase to Family & Children's Aid!


More information about the Amazon Smile program >>
Round Up at Rite Aid!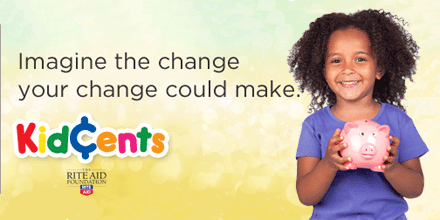 By participating in Rite Aid's KidCents program, wellness+ with Plenti card members can round up every purchase at Rite Aid to the nearest dollar and designate their change to Family & Children's Aid! You can even choose to automatically round up each purchase or to have the cashier ask each time if you'd prefer to round up or not. You'll get your own KidCents dashboard where you can see how much you have donated!
Year-round KidCents will donate your rounded up change AND match each $500 our organization raises! Now through January first FCA will earn even more for new people who sign up for a wellness card and choose us as their charity - even if they don't make any purchases yet!
Learn how the Rite Aid Kid Cents program works.
Purchase a copy of Silver Girl Butterfly!
Available on Amazon.com, Silver Girl Butterfly is a book written about loving acceptance of one another, no matter what our differences may be. It also shows that we can be true to ourselves, never settle, and always find what makes us happy. Butterflies can represent change, hope, life and resurrection.


All proceeds will go to Family & Children's Aid!
Cater your next party from Chick-fil-A, Danbury Fair.
Did you know Chick-fil-A does catering? Our friends at Chick-fil-A at the Danbury Fair Mall have offered to donate a percentage of every catering order back to us, if you mention FCA! Visit them today in the food court at the Danbury Fair Mall, call 203-796-4037 or visit their site for more information on catering options!