Harmony Station Gold Ticket Redemption Day
Harmony Station
Family & Children's Aid
Child Guidance Center
80 West Street
Danbury, CT 06810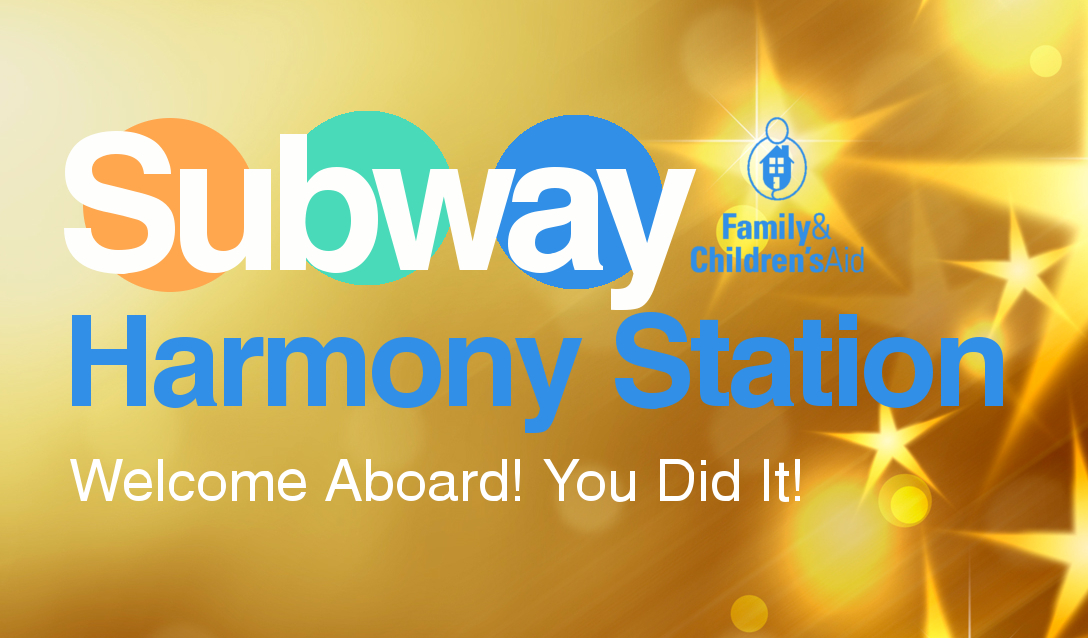 Calling all Golden Ticket holders...this is the day you can come and turn in your ticket in October! Siblings are welcome to accompany you in the "subway" and even choose a book too!
Pajamas and school supplies are available if you need them as well.
Thank you to students from the Danbury Key Club for their ongoing volunteer support of Harmony Station. We appreciate you!
Llamando a todos los poseedores de entradas de oro ... este es el día que pueda entrar y seleccionar el elemento que desee ! Los hermanos son bienvenidos para que lo acompañe en el " metro " y elija un libro también!
Pijamas y útiles escolares están disponibles si los necesita también.