Danbury Volunteer Firefighters Big Toy Delivery
Family & Children's Aid
80 West Street
Danbury, CT 06810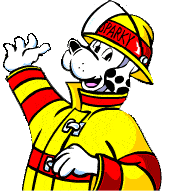 On Saturday, December 17th at 10AM, the firefighters will hold a special party to deliver the toys to Family & Children's Aid who will give out the toys to children the following week. The party will feature up to 10 firetrucks filled with toys, Santa, and Sparky, the fire department mascot. This will be held at the Family & Children's Aid Child Guidance Center located at 80 West Street in Danbury.
The community is encouraged to attend this special party to help cheer the firefighters, see Santa and enjoy refreshments donated by the Danbury Fair Chick-fil-A.
Mayor Mark Boughton is planning to attend and share in the thank you to the firefighters for their hard work.
"These groups of volunteer firefighters are just the best. They are definitely our heroes here!" said Allison Carballo, Director of Development for Family & Children's Aid. "We hope the community will also join us so we can thank them as well for their large part in making a difference during the holidays."