Therapeutic Foster Care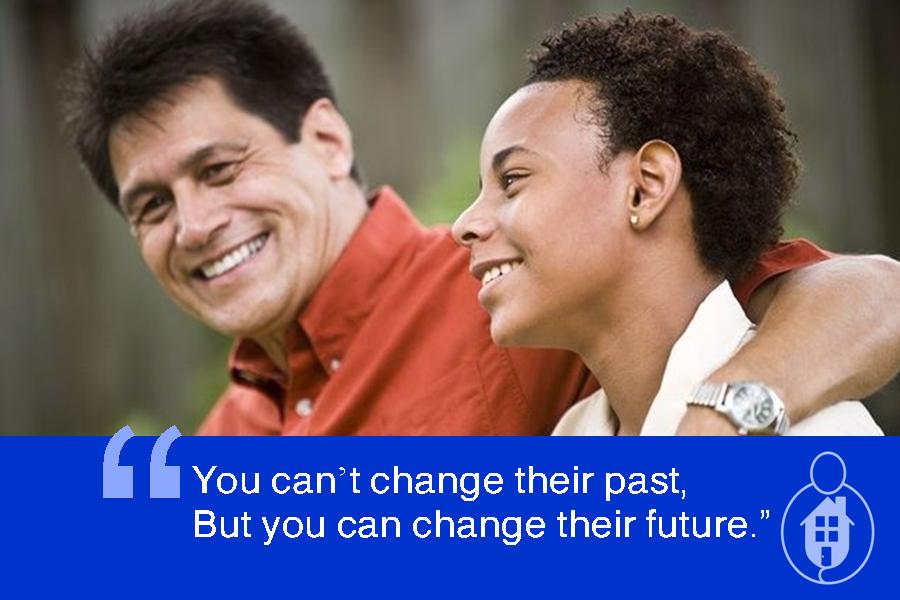 What is Therapeutic Foster Care (TFC)?
Therapeutic Foster Care is foster care for children who have experienced significant trauma such as physical abuse, emotional abuse, and/or neglect. Our program serves children between the ages of 6 and 17 years old.
Children in TFC receive daily care, support, guidance, nurturing and modeling from foster parents who have been trained to deal with the special issues of children who have experienced trauma, abuse or neglect. Family & Children's Aid provides the necessary training and 24/7 support for foster families.
Family & Children's Aid licenses homes for Foster Care, Adoptive Care and Respite Care.
Foster Care Is...
An opportunity to make a lifetime of difference
A chance to impact the future of a child
An opportunity to help children feel good about themselves
A chance to use your special talents and knowledge
The joy of giving a child a sense of belonging
On any given day there are approximately 4,000 children in Connecticut awaiting placement in a home.
Family & Children's Aid offers extensive and on-going training and 24/7 support to foster parents at no cost. A tax-free reimbursement/stipend to help cover the cost of food, clothing and other basic needs for the foster child(ren) is provided.
Placement length varies from short-term to permanent.
What is Respite Foster Care?
Respite care, or short-term care, is temporary care of a foster child either on an emergency basis while a more permanent solution is sought, or on a pre-planned basis in order to give respite to foster parents/ foster families requiring alternative care due to illness, travel, or other reasons. Specially trained respite foster parents provide foster children a short-term, temporary, safe and nurturing environment. These placements may be from a few hours to a month long.
Who can be a Foster Parent?
Families or individuals over the age of 21, who are financially and emotionally stable, responsible and willing to work as a part of a team may be foster parents. Foster and Respite Parents are culturally diverse, single or married and from all income levels. No experience with foster care or special needs is required. Family & Children's Aid provides initial licensing training, as well as ongoing training, and 24/7 support to foster families.
Foster families must have a clean and safe home with adequate space for an additional child. Families complete training and undergo a home study, which includes a review of any criminal history, child protective service, financial and driving records. Foster families must have the time, flexibility and the desire to make a difference in the life of a child.
What do Foster Parents do?
The foster parent acts as a full-time caregiver until the child returns to his parents or relatives or another permanent plan is made. Foster parents work as part of a treatment team to assist children in reaching their behavioral, emotional, developmental or medical goals.
How Can I Help?
Become a respite caregiver
Become a foster parent
Provide after school care
Sponsor a foster family
Adopt a child
Help us find more foster parents
Provide transportation to activities or appointments for an approved, licensed foster family
Offer tutoring or homework help
Become a temporary care home
For more information call Mindy Solomon, LCSW, Program Supervisor: 1-888-You-Belong (1-888-968-2356) or email fostercare@fcaweb.org