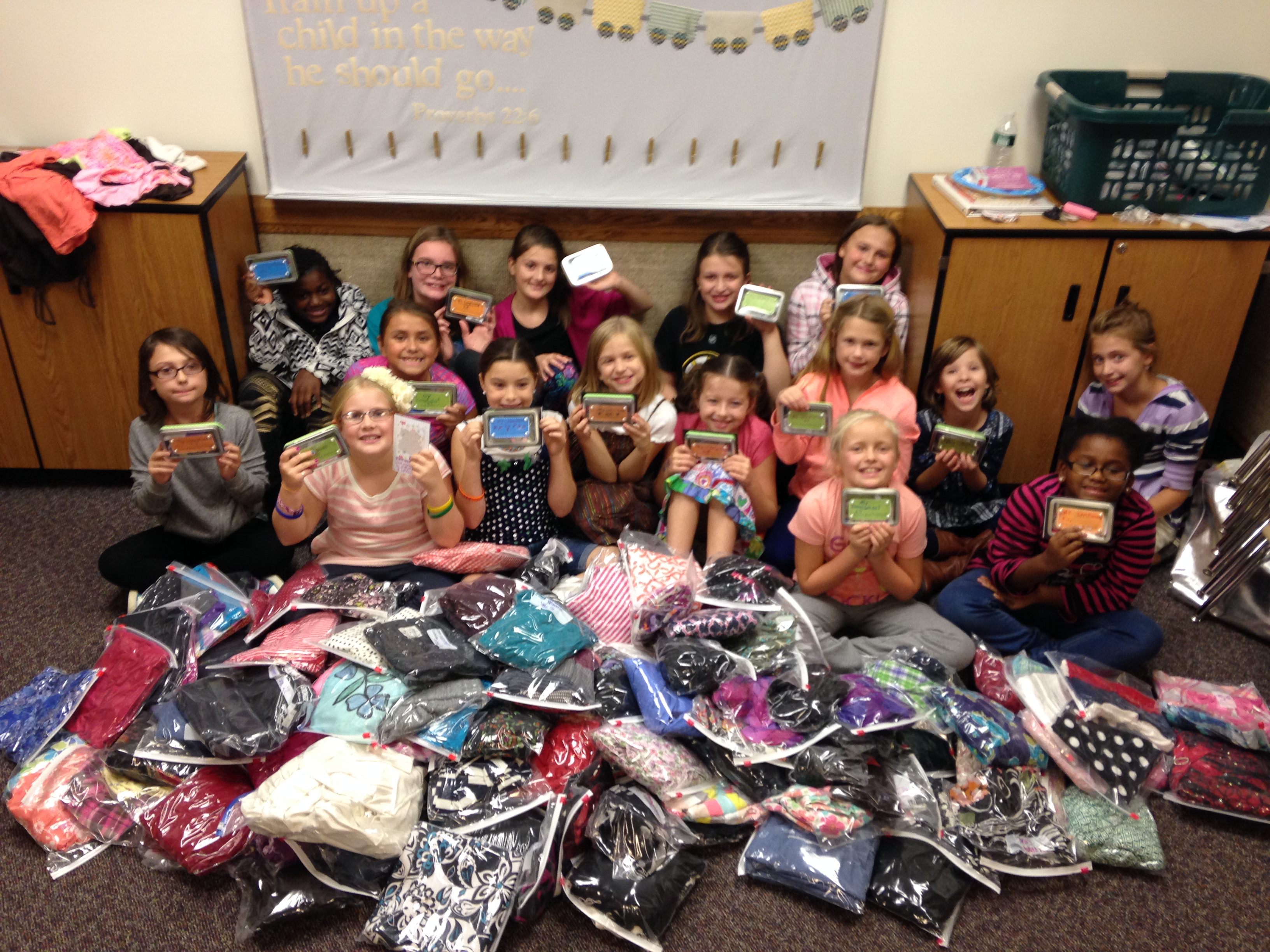 Renee and the girls from her Activity Day Girls Group of The Church of Latter-Day Saints in Tolland one-upped the heck out of themselves with this project!
It started with reading and discussing with their families, and as a girls group, the book The Hundred Dresses written by Eleanor Estes in 1944.
The Hundred Dresses is about a poor, little, Polish girl named Wanda who is teased unmercifully by her classmates for wearing the same blue dress to school every day. Wanda keeps insisting she has one hundred dresses at home, but her classmates don't believe her because all she ever wears is the same, faded blue dress. Nobody sticks up for her, even her "friend" Maddie, out of fear of having the teasing turned on her.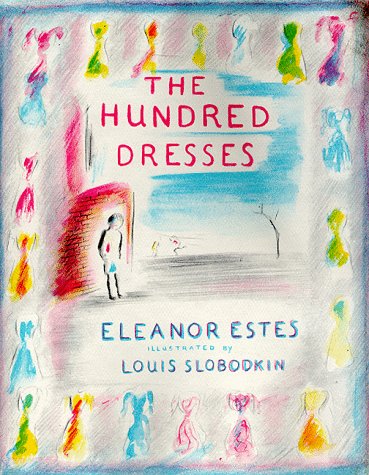 Tired of the teasing, Wanda's father moves the family away to give Wanda a fresh start in a city where he hopes she will be accepted.
As the story unfolds, Maddie discovers Wanda did indeed have one hundred dresses in her closet, just not the dresses we expected.
In addition to reading the book, the group of girls were led in an exercise where they traced the outline of a girl on brown paper and cut it out. Then each girl said something unkind about the girl, crumpling a piece of her as they did. To make up for the mean thing they had said, they each then said something kind trying to smooth out the wrinkles as they spoke. The paper did get smoother, but evidence of the wrinkles still remained, demonstrating that even when you say something nice, you cannot totally erase the effects of harsh words.
The girls, ages 8 to 11 years old, participated in several other activities related to the effects of bullying and ways to be kind, including making compliment kits (tape, markers and paper slips ever at the ready to jot a quick compliment and leave it for someone), plus each girl collected 10 dresses to donate to another girl in need. In all, our girls at Family & Children's Aid received 165 dresses from the Activity Day Girls Group!

Group Leader Renee said, "The biggest message they got from the book was that it's important to treat people kindly even if they, or their circumstances are different than ours. They also learned the importance of standing up for others when they aren't being treated kindly. All the girls are more aware of those around them and what they can do to be kinder to others."
If you would like to schedule a tour or arrange a drive to benefit the children FCA serves, email us at info@fcaweb.org.
---