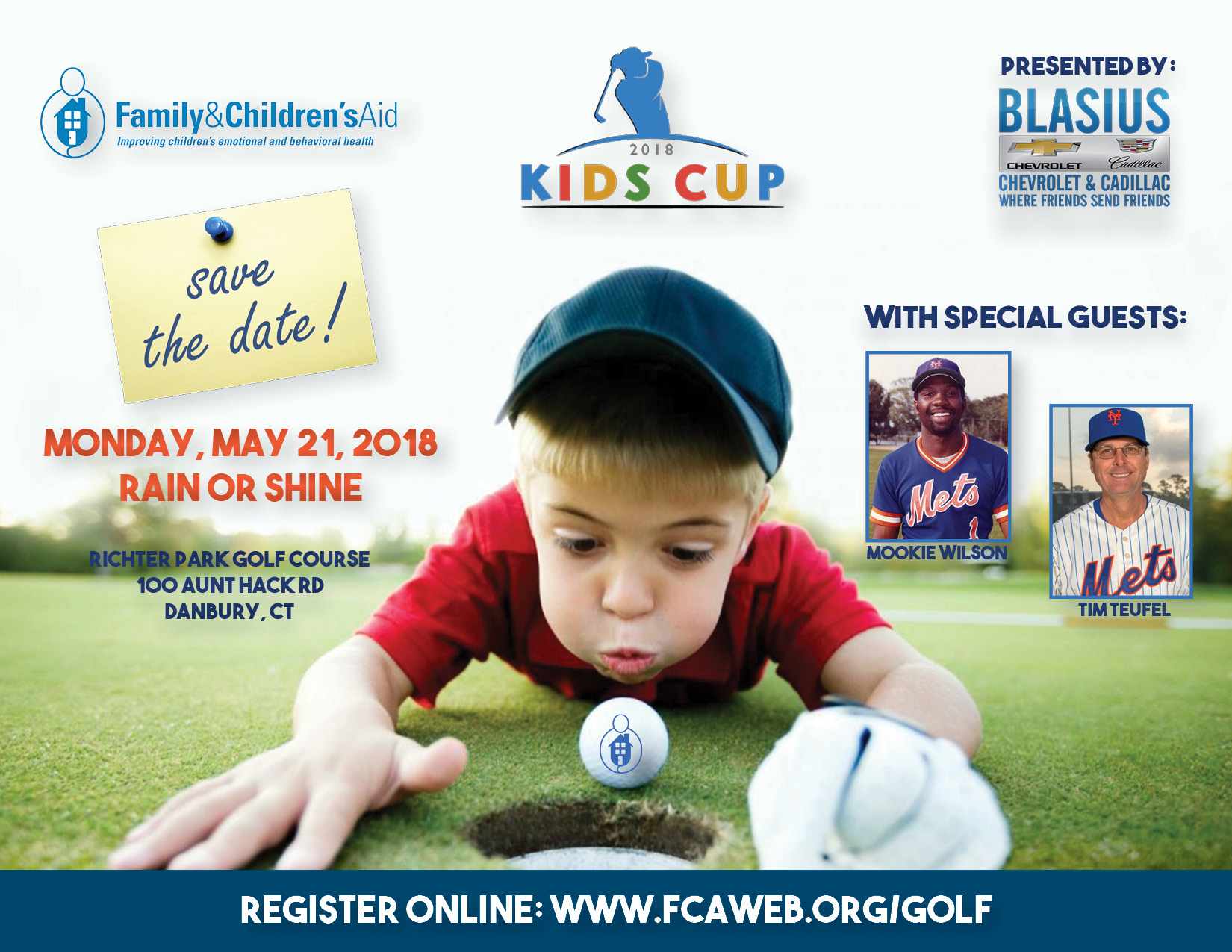 Family & Children's Aid is holding their annual Kids Cup Golf Outing event set for Monday, May 21st, 2018. The Kids Cup features 18 holes of golf, lunch, dinner, silent auction, raffle and special guests.
This year's special guests are baseball greats Mookie Wilson and Tim Teufel.
For more information on this exciting event please contact Allison Carballo at allison.carballo@fcaweb.org or via phone at 203-205-2633.
Check out sponsorship opportunities and learn more here.
---