As kids head back to school, we started thinking about that traditional "What I Did This Summer" assignment. Here, one of our teen girls explains what it's like being in a group home over the summer.

"Being a teen living in a group home is not easy. You can't go out with friends. Can't go on dates. Can't text people. And someone is always watching you."
"But that's all the downers. FCA is always planning fun things to do in the summer. Every year all of us go to an amazing camp in the woods for a week. Its not only fun, but you really start to bond with the people that you live with and make memories. When we come back, it's amazing how we all act like a family."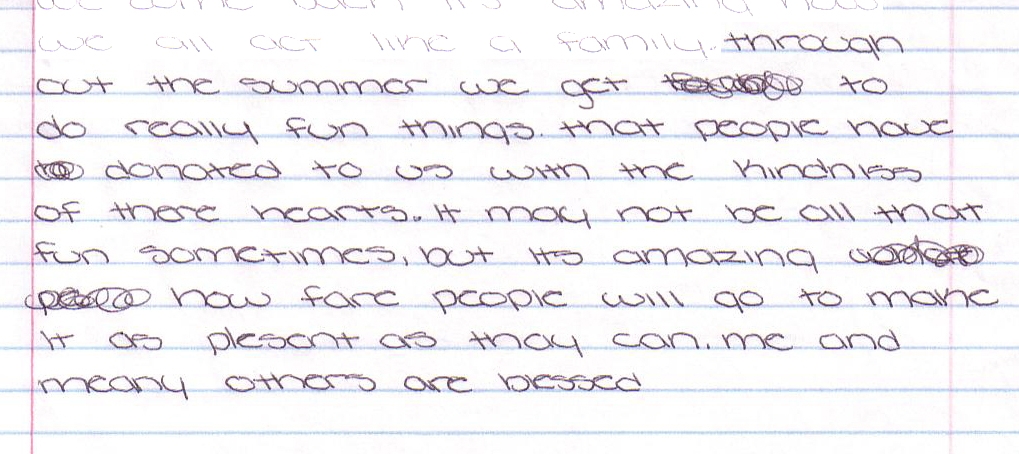 "Throughout the summer we get to do really fun things that people donate to us with the kindness of their hearts. It may not be all that fun sometimes, but its amazing how far people will go to make it as pleasant as they can. Me and many others are blessed."
-D Age 15
---