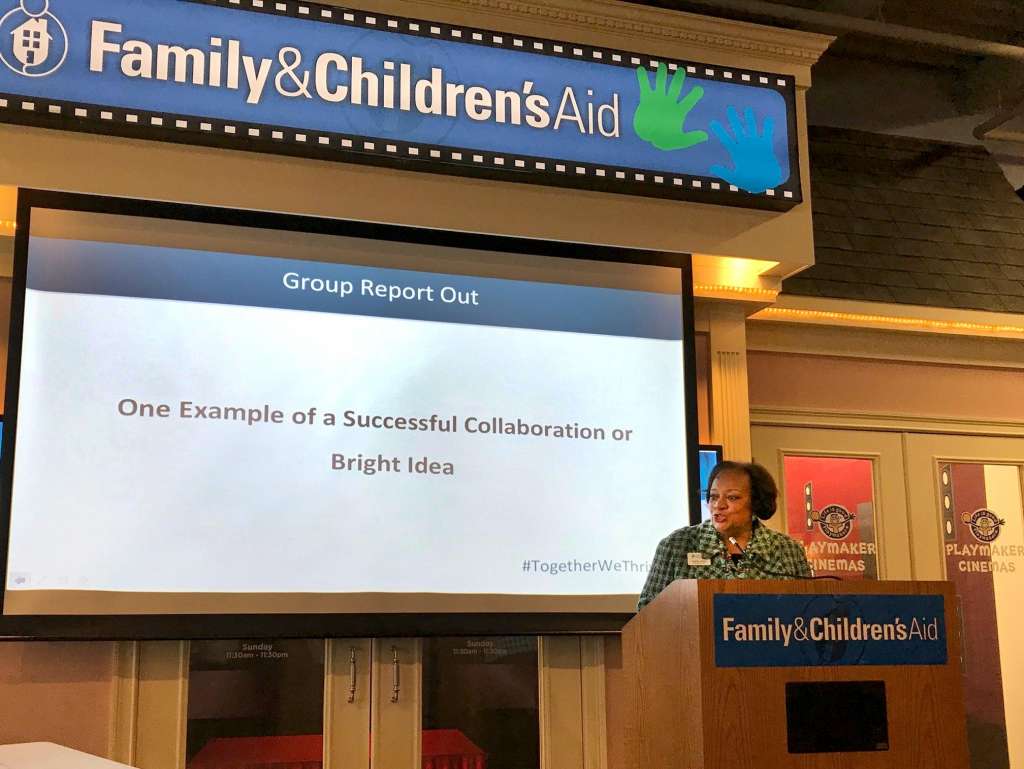 Link to the Original NewsTimes Article
Collaboration was the word of the day as Fairfield County's Community Foundation held its annual Greater Danbury Nonprofit Legislative Forum on Thursday at Family & Children's Aid.
"Everyone has the community's best interest in heart," Marie Miszewski, president and CEO of the Regional YMCA of Western Connecticut, said during a roundtable discussion. "How are we doing to move the needle to improve the community? No one can do it alone."
Eight state legislators attended the event, the most of any legislative forum held by FCCF's Center for Nonprofit Excellence. Dozens of area nonprofit leaders also attended and discussed past successful collaborations as well as what may work in the future.
Juanita James, president and CEO of FCCF, said a recent report by her organization showed Fairfield County has the greatest opportunity gap in the country. Closing that gap, she said, cannot fall on the shoulders of one nonprofit. She suggested a collaboration from the public, private and nonprofit sectors would best address the problem.
She encouraged forum attendees to share their thoughts on the forum on social media using #togetherwethrive.
Legislators agreed that collaboration with the government is critical in helping the nonprofits reach their goals. They also hoped for greater collaboration among lawmakers.
"Just as nonprofits cannot be stuck in their own silo and not thinking of the bigger picture, we as legislators can take that advice. Legislators get stuck in their own silos," said state Rep. David Arconti, D-Danbury, who added the lawmakers on the panel work together well, regardless of party affiliation. "If we can get more of our colleagues to do the same thing, it will be better for us all."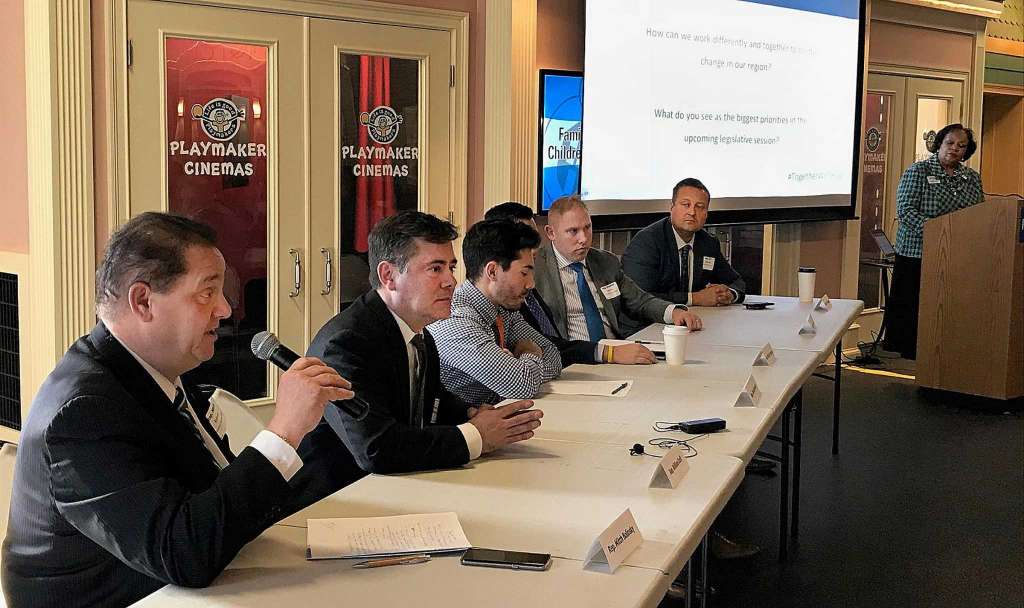 State Rep. Mitch Bolinsky, R-Newtown, added: "Without collaboration, we aren't going anywhere."
Legislators should not be shy about approaching nonprofits to learn about their missions, said state Rep. Michael Ferguson, R-Danbury. Knowing what services are available is important when legislators are approached by constituents with specific needs, he said.
"Then we can point them in the right direction," he said.
State Rep. William Duff, R-Danbury, and state Sen. Michael McLachlan, R-Danbury, both said some lawmakers in the state are proposing that nonprofit organizations lose their tax-exempt status to increase revenue for the state. Both lawmakers vowed to oppose the measure.
"That's the environment we are dealing with today," McLachlan said. "All the terrible things run downhill until it gets to the local level."
The hit being taken by nonprofit organizations due to state budget woes was another hot topic at the forum. Organizations are having the reinvent themselves every other year, some nonprofit leaders said.
For Joseph Walkovich of Connecticut Institute for Communities, it is not only about the cuts, but the uncertainty surrounding funding. CIFC, which opened a new facility on Main Street in Danbury last year, offers health care, education, housing and human services.
"Sometimes it's not so much the cuts that affect the agency. It's the delay in knowing what the cuts will be," he said. "We have employees who don't know if they'll have a job the next day. We have clients who don't know whether they will have services the next day. We can't budget or plan. The stress on employees is tremendous."
cbosak@hearstmediact.com; 203-731-3338
---