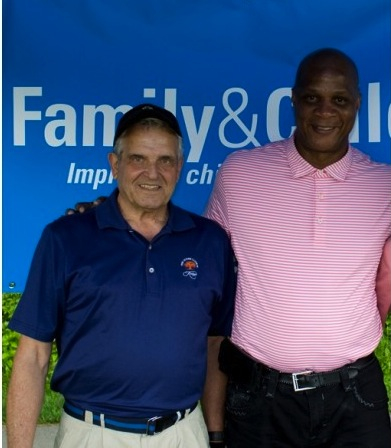 On Friday, September 9, 2016, Fairfield County will have it's own version of Dancing with the Stars!
This special fundraising event, Brookfield's Dancing Stars will be full of all the fun, glitz and glamour of the hit TV Show, but will be showcasing local Brookfield Celebrities.
One of these dancing stars, Robert DeFalco, will be dancing to raise funds and awareness for Family & Children's Aid. DeFalco, retired President and CEO of Ampacet and member of Family & Children's Aid's Foundation Board of Directors, has entered this fun competition and will perform a polished choreographed routine with his professional dance partner at the Gala on the 9th.
"I'm proud to be a member of the Family & Children's Aid Foundation Board," said DeFalco. "But I've recently agreed to demonstrate my support in a more personal manner."
DeFalco needs the community's help in reaching his fundraising goal of $10,000!
"If you wish to help Family & Children's Aid, or just see my dance proficiency raised to the level of Bo Jangles, please visit the website and make a tax deductible donation (large or small) to support these great kids." DeFalco promises, "You won't regret it."
Here's is the website to help support DeFalco, and Family & Children's Aid: www.brookfieldsdancingstars.com/participant/376229.
A panel of celebrity judges along with the audience will select the winner who will win the coveted mirror ball trophy and a cash prize to be added to their fundraising efforts for the charity of their choice.
The Fred Astaire Dance Studio of Brookfield will be hosting the evening at the Amber Room Colonnade in Danbury Connecticut from 7 o'clock pm until midnight. The gala will include a VIP cocktail reception, a sit down gourmet dinner, live and silent auctions, professional performances, and a live band.
Family & Children's Aid thanks Bob for all of his efforts and can't wait to see the competition!
About Family & Children's Aid
Helping children and families navigate the challenges of mental health, Family & Children's Aid (FCA) provides high quality, innovative and responsive programs focused on emotional and behavioral well being of children in our community. From severe psychiatric trauma to developmental disorder FCA's highly trained clinical team can meet the needs of all who seek help. Our therapeutic techniques help children who have experienced trauma, abuse or neglect heal so they can choose their own futures rather than allowing their experiences and illnesses to dictate their futures for them. For more information about Family & Children's Aid, please visit fcaweb.org.
Event Info: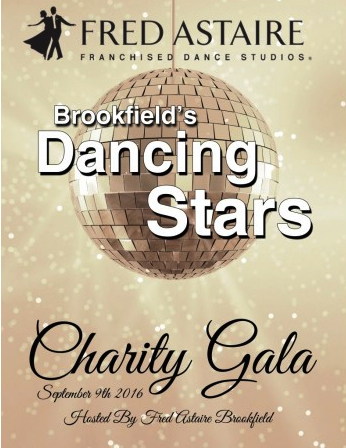 September 9th 2016 at 7:00PM
An evening of elegance, fun, and dancing to support local charities.
Includes:
Four Course Meal
Live Band and Social Dancing
Charity Auctions
Professional Show
Dance Contest
Cash Bar
Tickets on sale now for $179. A portion of all ticket sales go to the winners charity of choice!
https://www.fredastaire.com/brookfield-ct/product/brookfields-dancing-st...
Save
---