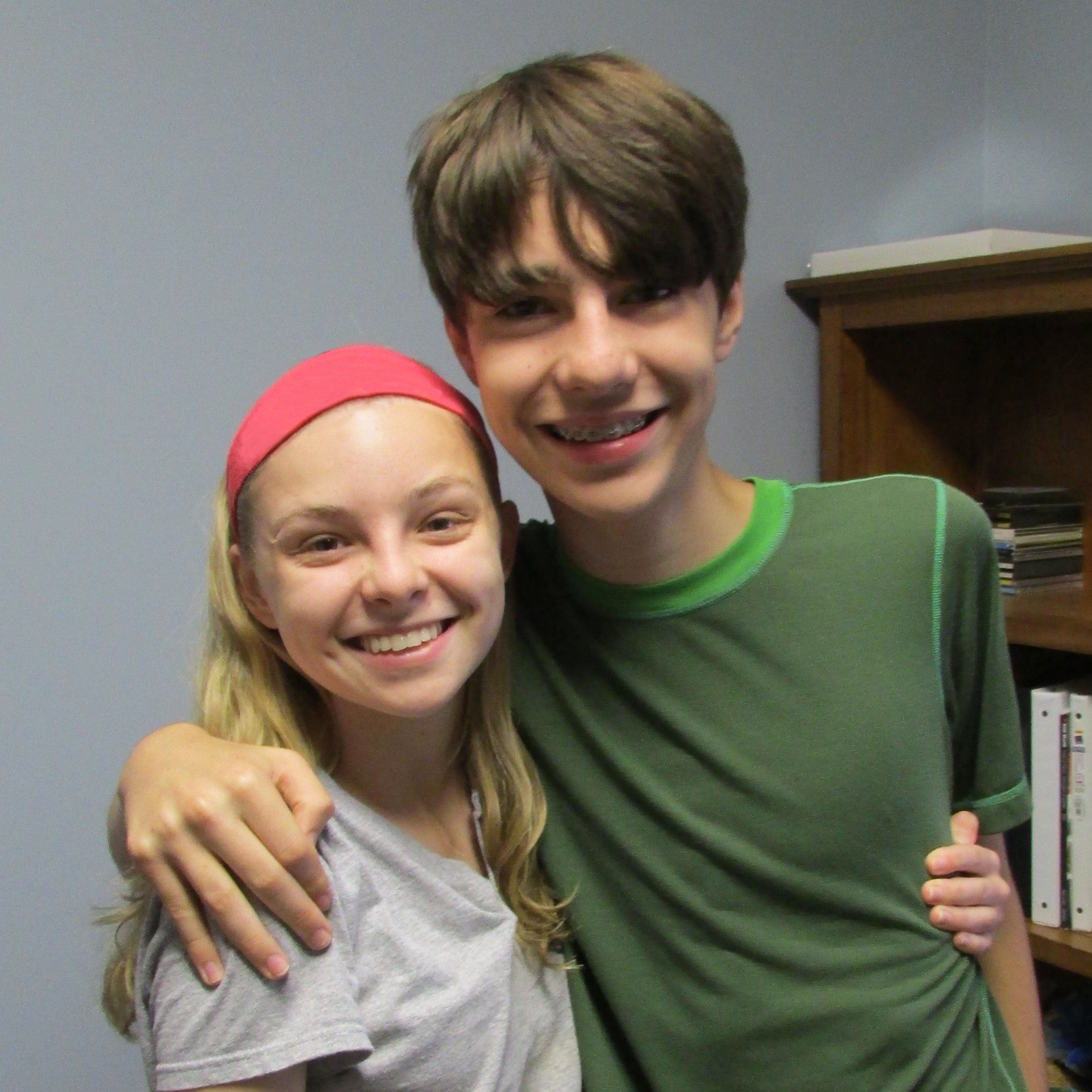 "I have lots of free time in the summer so I thought I might as well do something nice for someone else. What else am I going to do with my free time… play more video games?" asked 14 year-old Ridgefield resident Justin Tebbutts as he and his family carried in the boxes and boxes of board games he collected this summer to pass along to the children served by Family & Children's Aid.

Justin knew he wanted to do something, but he wasn't sure what it was until he was cleaning out the basement with his mother, Lois. "We had so many extra board games. I thought, "Why not collect board games?"
"Whenever my friends came over," said Justin, "I told them I was collecting board games. When the parents came to pick my friends up, they would see the collection box outside and say, "I've got some games! My friend Michael gave us a bunch of new games too. He'd never even opened them!"
The collection efforts continued in-person, through FaceBook and email blasts until, by the end of the summer, 70 board games had accumulated on the Tebbutt's dining room table and in the collection box on their front porch.
Delivered along with the games were eight bags of teen clothing collected by Justin's 16 year-old sister Gemma. Gemma heard that we needed teen clothing and, "…went through my closet and got what didn't fit me. Then I asked my Lions Heart group and Girl Scout troop for clothes too."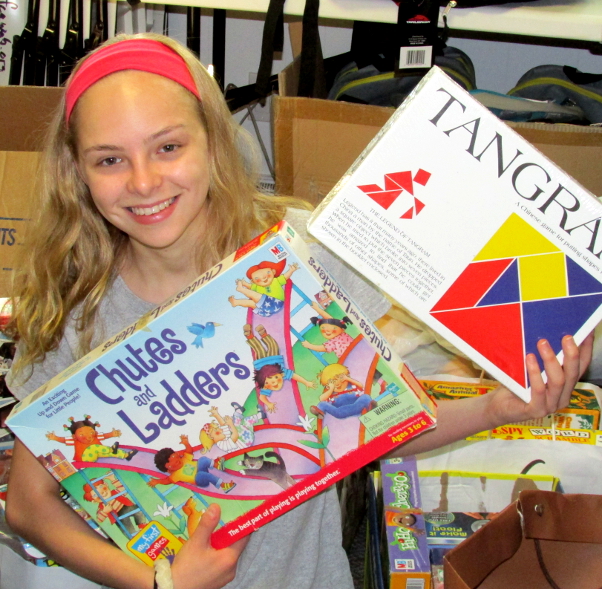 "Yeah. Her entire Lion's Heart group was at the house yesterday dropping off clothes -11 girls! I had to get out of there!" declared Justin.
It is clear that Lois is the driving force behind the continual lifecycle of service that exists in this family. "Don't get me wrong – they are generous kids; they do a lot of good things. But I motivate them. If any parent says they don't, they lie!"
Lois also thinks it's important Justin and Gemma see their parents engaged in acts of service as well. "When they see that their parents do things, it's contagious. My husband works twelve-hour days, but he volunteers too." Says Lois. "He works a lot, " explains Justin, "so it is not like he has a lot of time to do community service but if he can, he will."

"I'm glad my family is this way because it gives me a chance to help other people. I don't think I would be doing this if my family wasn't this way. I'd just be playing video games." says Justin.

"If you live in a community, you give back to the community. That's what makes the community thrive. You can say the government will do it, or someone else will do it, but really, we have to do it. It teaches your children that this is our world and you have to make the world a better place." Adds Lois, "Being there for people and supporting people is what's important. That's what keeps our society healthy. When you stop helping people, that's when the moral fiber of society breaks down."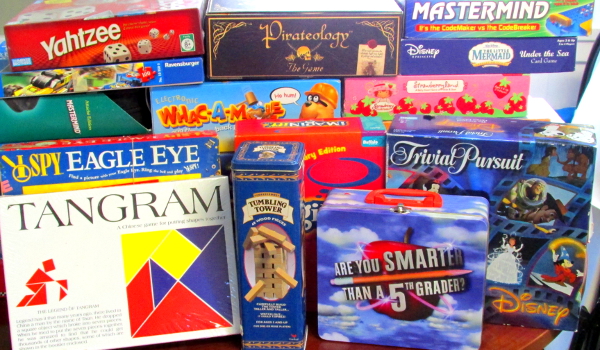 Gemma had been sitting, listening while her brother, mother and I did most of the talking. "I like to help people." said Gemma quietly. "It kind of makes me feel good that I helped someone out. It makes me sad that some people don't have as much as I do. Now, I kind of wonder, did what I do help them at all? Are they better off now? Did I affect their lives? I am thinking now about those girls who will be wearing my old clothes, and wondering if they will be happy or like them? I am kind of thinking maybe I should have given more clothes."

Replies Lois, "That's what its all about, doing good for someone else. Right?"
---