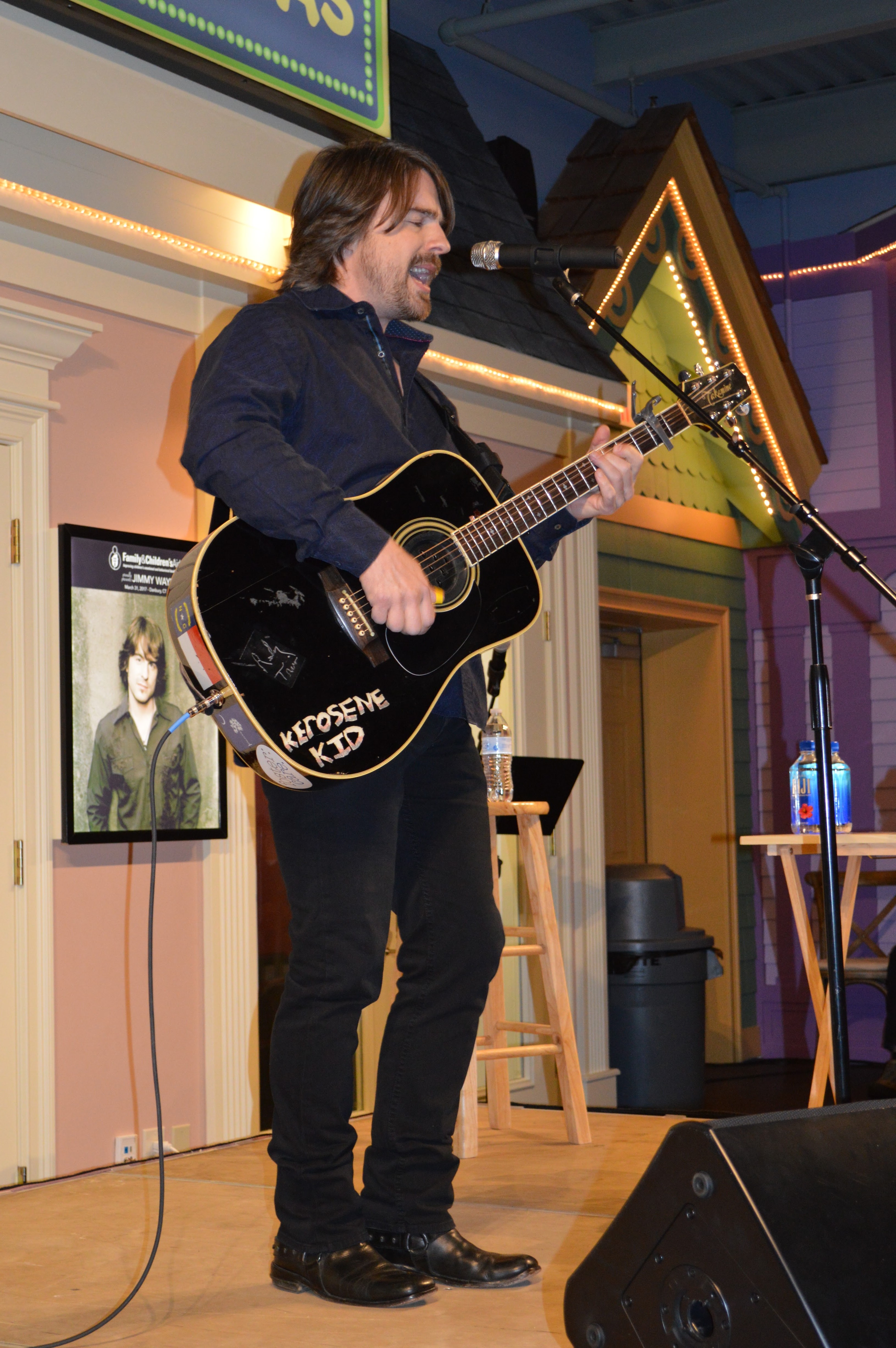 Country music singer/songwriter and New York Times bestselling author, Jimmy Wayne gave an amazing performance at Family & Children's Aid on Friday, March 31.
"An Evening with Jimmy Wayne" was held at Family & Children's Aid's Child Guidance Center at 80 West Street in Danbury. Memories, music and mouthwatering food provided by Two Steps/Ciao Catering and Tom Devine set the stage for this special event.
Jimmy Wayne is a former foster kid, who was abandoned by both his family and the system. Despite being homeless and dealing with abuse and rejection, Jimmy would go on to become a highly acclaimed musician, bestselling author and activist.
His songs, story, and walk halfway across America in 2010 continue to help bring awareness to kids who age out of the foster system and become homeless. He earned the prestigious "Million-Air Award" for receiving one million radio spins of his song "Do You Believe Me Now." He is the author of Walk to Beautiful, his (three time) New York Times best-selling memoir, and the author of the novel and made-for-TV movie Paper Angels. Jimmy lives in Nashville, Tennessee and traveled to Danbury to perform for a sold out crowd at Family & Children's Aid.
It was a truly magical evening, and Jimmy is a remarkable storyteller, performer and person. Family & Children's Aid is honored to have had this event with Jimmy!
---