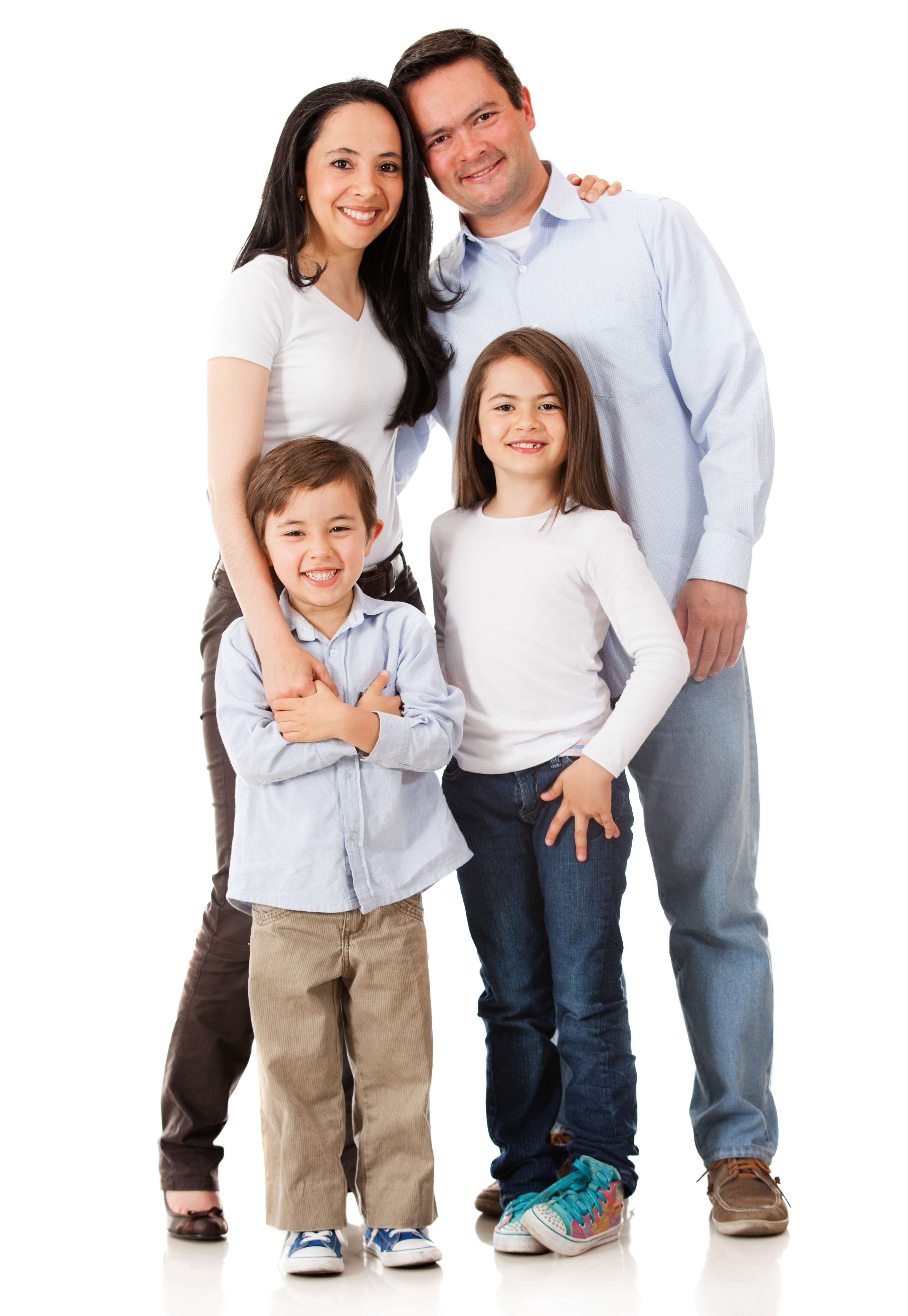 Thanks to support from Wells Fargo and the Friends of the Danbury Library, a series of free workshops designed to helped strengthen families will be offered in English and Spanish at the Danbury Library this fall.
This series was spearheaded by Gabriela Krainer, head of the A Better Choice Adolescent Substance Abuse Program (ABC) at Family & Children's Aid, who runs similar groups at Family & Children's Aid.
Seeing the positive response from the parents and teens who attended groups at Family & Children's Aid, she wanted to offer the same opportunities to parents and adolescents who are not part of the ABC program.
"The parents really responded to being with other parents and sharing their struggles. They want to be the best parents they can for their children," explained Gabriela. "Often what worked when the kids were little doesn't work now; it's a different game. Parents need to learn to how to change their parenting skills to meet these developmental changes. These workshops will do just that...help families improve their relationships and decrease conflict in the home."
The parent workshops, lead by licensed clinicians from Family & Children's Aid, will discuss parenting challenges and offer strategies to improve communication, understanding, and interactions with their children.
There are also special workshops for middle school boys and middle school girls, and high school girls as well.
These workshops use a variety of techniques including expressive art, music, Playmaker games, and talk, to address issues facing adolescents and teens.
The series culminates on Thursday, November 17, at 7 pm when Family & Children's Aid will host a free Life is Good Playmaker™ Celebration for all families.
The celebration will be held in Playmaker Village at Family & Children's Aid, 80 West Street, Danbury, CT. It will feature refreshments and loads of fun, interactive Life is Good Playmaker™ activities that families participate in together.

To Register visit www.danburylibrary.org, click on Events and choose the dates of the sessions listed below you would like to attend. Para inscribirse, visite www.danburylibrary.org, haga clic en Eventos y elegir las fechas que le gustaría asistir.
If you have any questions about the series, email us at info@fcaweb.org.
Series Schedule
Spanish Speaking Parents Series
Wednesday, September 14, 21 & 28,5:45 to 6:45 pm
Presenters: Micaela Minano & DJ Jimenez

Este grupo se enfocara en ayudar a los padres a aprender estrategies que ayuden a sus hijos a convertirse en adultos independientes. Aprenda como usted puede hacer una gran diferencia en ayudar a sus hijos a alcanzar el exito! Tambien tendra la oportunidad de compartir sus experiencias con otros miembros, brindandose ayuda mutua y aprendiendo e intercambiando estrategias que promuevan una buena comunicacion con sus hijos. Animese a participar y unase con otros padres por una hora donde tendremos: actividades divertidas y un lugar donde usted puede expresar sus ideas!
English Speaking Parents Series
Tuesday October 4, 11 & 18, 5:45 to 6:45 pm
Presenters: Patti Query, Clifford LaMotta & Gabriela Krainer

Living with teenagers can be overwhelming. Overnight, children you were once close to seem to turn into independent strangers with thoughts, tastes, and values all their own. What's a parent to do? Come discuss topics such as: Why Your Teen Thinks They Know Everything, Defining realistic expectations, setting consequences and providing healthy limits.
Where The Boys Are for Middle School Age Boys
Tuesday October 25, 5:45 to 6:45 pm
Presenter: Stephanie Fernandes

This group will focus on learning, practicing, and using positivecommunication skills, social skills, conflict resolution, problem solving, and overall building healthy relationships. The group will learn to identify their own strengths and learn ways to avoid becoming involved with risk taking behaviors. Each member will also be given opportunities to empower and motivate each other in positive ways, and learn how meaningful relationships can benefit their lives.
Paint Your Inner Light Mindfulness Group for High School Girls
Tuesday, November 1, 5:45 to 6:45pm
Presenters: Paula Metti & Leanne Falcone

Find your "Inner Light"! Come explore the connection between mind and body, using art to express and embrace your inner light! We look forward to seeing you there!
PeaceLove™ Expressive Arts Program for Middle School Girls
Tuesday, November 8, 5:45 to 6:45pm
Presented by Creators: Lynn Michaelson & Kevin Baird

PeaceLove Creators use expressive art to workshops utilizing visual arts, storytelling, sound and movement to inspire, heal, and communicate emotions.
Life is Good Playmaker™ Celebration For Families
at Family & Children's Aid, 80 West Street in Danbury
Thursday, November 17, 7 to 8 pm
Presented by Playmakers: Darren Ellison & Gabriela Krainer

Offered through a collaboration by:

Save
---