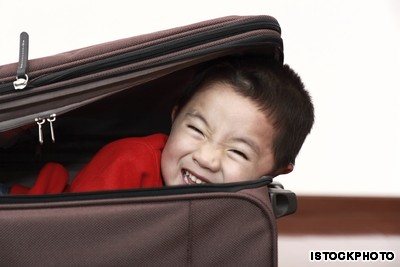 Family & Children's Aid receives approximately 70 referrals each month for children who need foster parents.
"It takes a special, unique person to be a foster parent," explains Mindy Solomon, Program Supervisor of Family & Children's Aid Foster Care Services.
"There is something special about every foster parent – without a doubt. Our foster parents are willing to work as a member of a team. They are patient. And our foster parents are consistent."
"The kids in the Therapeutic Foster Care Program have experienced more trauma than the kids in regular foster care. You are signing up to have more difficulties. But on the flip side, you are also signing up to have more supports."
"It is very rare that FCA has open foster homes," says Mindy. "Generally once you get licensed we get a placement for you very quickly. Unless you are very specific on what kind of child you want to parent, you won't stay open too long. If you are open, we will call you for another reason, like to help out with respite care."
Respite foster parents give caregivers a break by providing short-term care for foster children during an emergency or crisis. Respite care can also offer caregivers planned breaks.
"There is a huge need for respite caregivers," Mindy says. "We always have people who have a family emergency like an out of state a funeral or who need to go on a business trip, an adult-only vacation or something like that. We need other licensed foster homes where kids can go for a few hours, a night or a week. It is a great way to help and not have a child full time. It is also a great way to start when you become licensed with us."
The licensing process to become a respite foster parent or full-time foster parent is the same. It takes approximately four to six months and involves a criminal and other background checks, a physical, interviews, a home inspection, taking classes, and volunteer hours. There is no charge to become a foster parent, but you may incur some expenses – like a co-pay if your insurance charges one for getting a physical, for example.
"That respite or emergency-type placement option is huge. Four of five business days a week DCF is calling us at 4 or 5 in the afternoon saying, 'Do you have a place for this kid to go tonight?' They have kids that just need placement for a weekend or a week while they are coming up with a more permanent solution for the child."
"We will use our respite homes for that as well. Even if you are only doing it for one day, you are saving a kid from sitting in a DCF office all night."
"I think it absolutely is harder than raising your own children because you are raising someone else's child. This child comes with a history, and it's not your history and you don't know the history. So I think it is much harder. But foster kids teach us a whole lot. They teach us about ourselves, about our futures, and there is so much joy in seeing them succeed."
Adds Mindy, "It is a really hard decision. It's a long process and taking care of someone else's child is a big responsibility, but what better way to start than by being a respite foster parent?"
About the Licensing Process
The licensing process is the same regardless of whether you go through Family & Children's Aid, a private agency or the Department of Children and Families. The training sessions are state mandated.
It is the same whether you are a respite foster parent or a full–time foster parent.
Prospective foster parents have to be fingerprinted before you can be a foster parent.
The licensing process includes an interview, a home study, a background check, classes and volunteer hours with working with children.
For more information or to start the process, call 1-888-YOU-BELONG (1-888-968-2356)
---