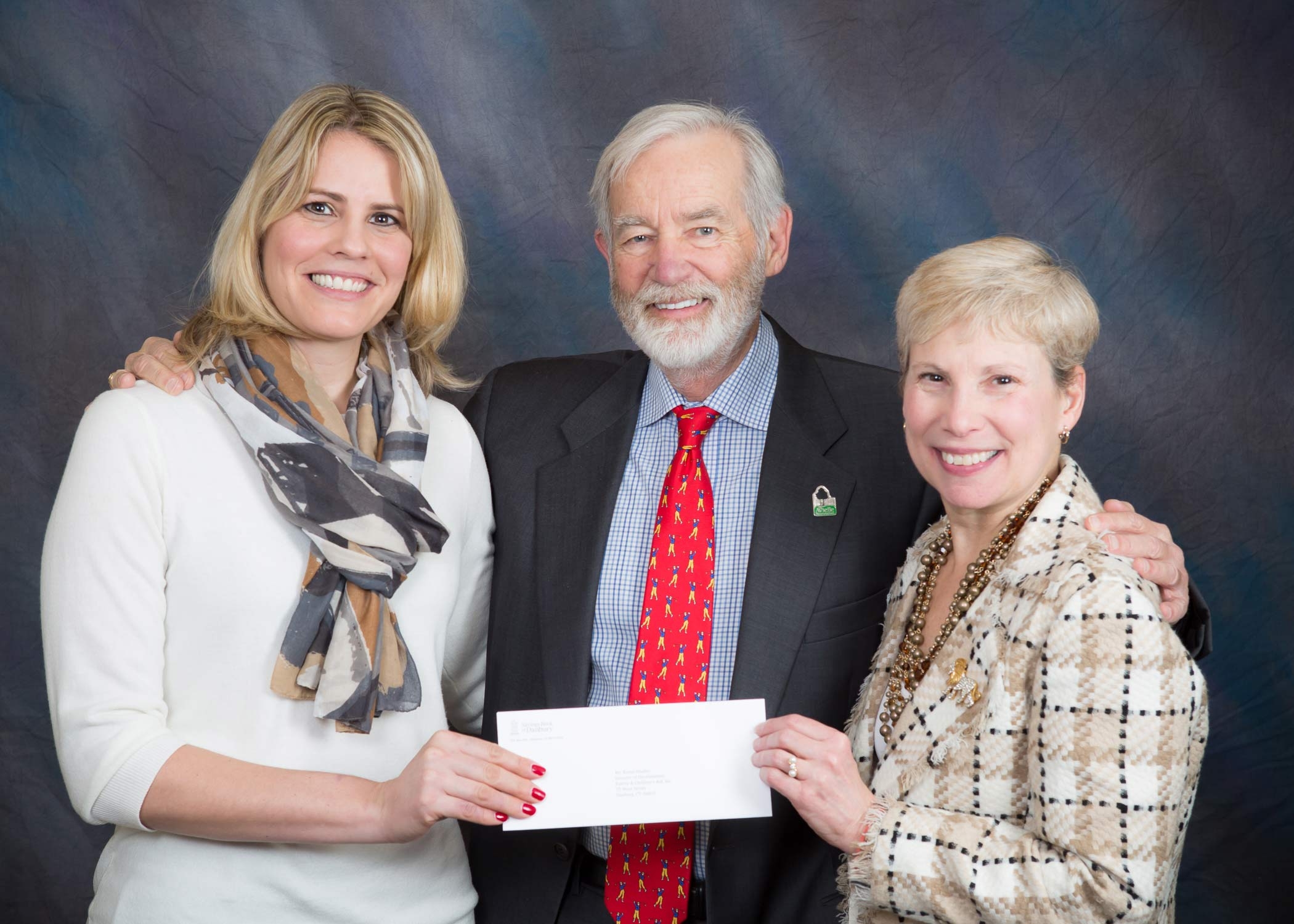 Pictured L to R: Karen Holubis, FCA Development Director, Irvin R. Jennings, MD, FCA Medical and Executive Director and Beth Ann Fetzer, Community Development Officer/ Assistant Vice President for the Savings Bank of Danbury.

The Savings Bank of Danbury's Foundation's mission is to strengthen communities by providing grants to organizations that are vital to the well-being, growth and prosperity of the communities in which SBD employees live and work. We are pleased that they consider our work in the community worth investing in.
Harmony House Shelter has been under the management of Family & Children's Aid since 2002. Each year approximately 80 mothers and children call Harmony House home.
Harmony House's goal is to empower women by providing them with the skills to attain a more stable life for their families and to reduce the likelihood of future homelessness. While the families are in the home, living in a secure, supportive environment, they are actively working on goals developed with case workers.
"If utilized correctly, the tools that are given to families at Harmony House can help people get on their feet, such as: finding employment, stable housing and obtaining counseling for those of us who are mentally drained due to our circumstances. Twenty-four hours a day, seven days a week, there is a life coach available to help these families meet their needs".
-Debra,* Harmony House mother, 2013

"As a mother with three small children who fell on hard times, I came to the program during the difficult winter months and was blessed with a warm place to stay, nourishing meals and kindness beyond measure".
-Lucia,* Harmony House mother, 2014
*the mother's names have been changed for purposes of confidentiality
Beyond providing housing for the women and their children, Harmony House staff support the mothers in finding, securing and moving into their own housing. The mothers at Harmony House also attend weekly parenting classes, weekly house meetings, receive employment and housing supports and many other volunteer and therapeutic services. Mothers and children who need it receive individual and family therapy sessions free of charge through Family & Children's Aid. Most residents find housing in 60-120 days.
Harmony House also has an aftercare program which is currently active with 30 families who receive food and hygiene packages and continued staff support while they live independently.
Harmony House offers hope and help to the mothers and children who find themselves without a roof over their heads. It is our goal to give them a welcoming and dignified place to live while helping them with the resources and skills needed to get back on their feet and build stable, healthy, independent lives for themselves and their children.
We thank the Savings Bank of Danbury for helping us to update and upgrade the bathrooms and laundry rooms at the shelter. Renovations like these keep the house well-maintained and safe and help us to avoid costly emergency repairs down the line. They also re-enforce for the families who live there that we all believe they deserve a safe, comfortable home to live in.
---