On June 15, 2016, over 170 staff and volunteers from PeaceLove, Family & Children's Aid and Boehringer Ingelheim came together to launch the new PeaceLove Expressive Art Studio called Creator's Corner at Family & Children's Aid.
This is the first PeaceLove studio to be opened in conjunction with a therapeutic program and the first expressly focused on helping children who have mental illnesses. There are only two other PeaceLove Studios: the original in Rhode Island and a second location in Las Vegas; both are stand-alone facilities.
The PeaceLove Studio is a fun and engaging space for children to explore creativity while communicating emotions through structured workshops and open group sessions.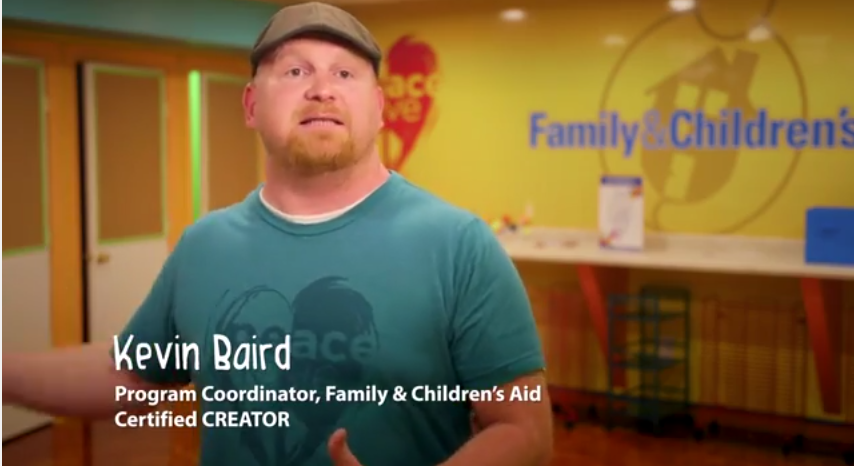 "PeaceLove gives us a new tool we can use and integrates well with the therapies we already do," explains Family & Children's Aid staff member (and the first Family & Children's Aid staff person trained to use the PeaceLove program.)
"It's a tool that gives our clients the ability to express emotions and life experiences without making themselves vulnerable. They feel empowered to be creative and safe to express their feelings because it's not about the product; it's about the experience. There are no rules, no restrictions, just the freedom to create."
"Before the studio was built, we held workshops in dining rooms, we did them in conference rooms, and they were awesome," said Kevin B. "But now we have this authentic space to create that is not only welcoming, it's inspiring. I know we are going to see kids coming in and just be wide-eyed. They are going to see this space and be so excited to work with us and to create."
Family & Children's Aid's Director of Operations Kevin McNellis is thrilled to have added the clinic to the Danbury Campus. "It gives us another a new avenue to bring joy and peace to the kids. It adds new life to the programs that will not only help the kids, which is the primary reason we are here, but it also helps the staff to really enjoy what they do with the children."
Jeff Sparr, Artist and Co-Founder of PeaceLove, called Family & Children's Aid's studio "the ultimate testimonial to the impact our program is having in the field." He hopes this is just the beginning; that others will follow Family & Children's Aid's lead. "I really think it belongs in places like this," said Jeff.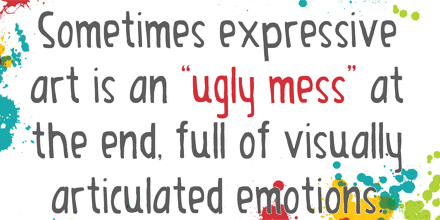 The PeaceLove program provides opportunities for kids to express emotions and feelings, decreases stress, increases self-esteem and fosters peace of mind through all manner of expressive arts.
Kevin Baird explains, "It gives an alterative way to engage the kids. I am able to see their progress throughout the workshops. They're becoming more empowered, more confident, building self-esteem and they are able to work through some of their life stressors without feeling obligated to talk about them unless they are comfortable."
"We had one boy who said that he loves doing PeaceLove groups because no matter where he was before group, he always feels better afterwards. He feels the stress lifting off his shoulders."
"It's so amazing to have not just one person excited to bring the program to their organization but a whole organization looking to change their culture," said Amy Kinney, Program Director for PeaceLove. "It's going change an entire community and touch so many lives."
To learn more about PeaceLove, please visit: http://www.peacelovestudios.com
---