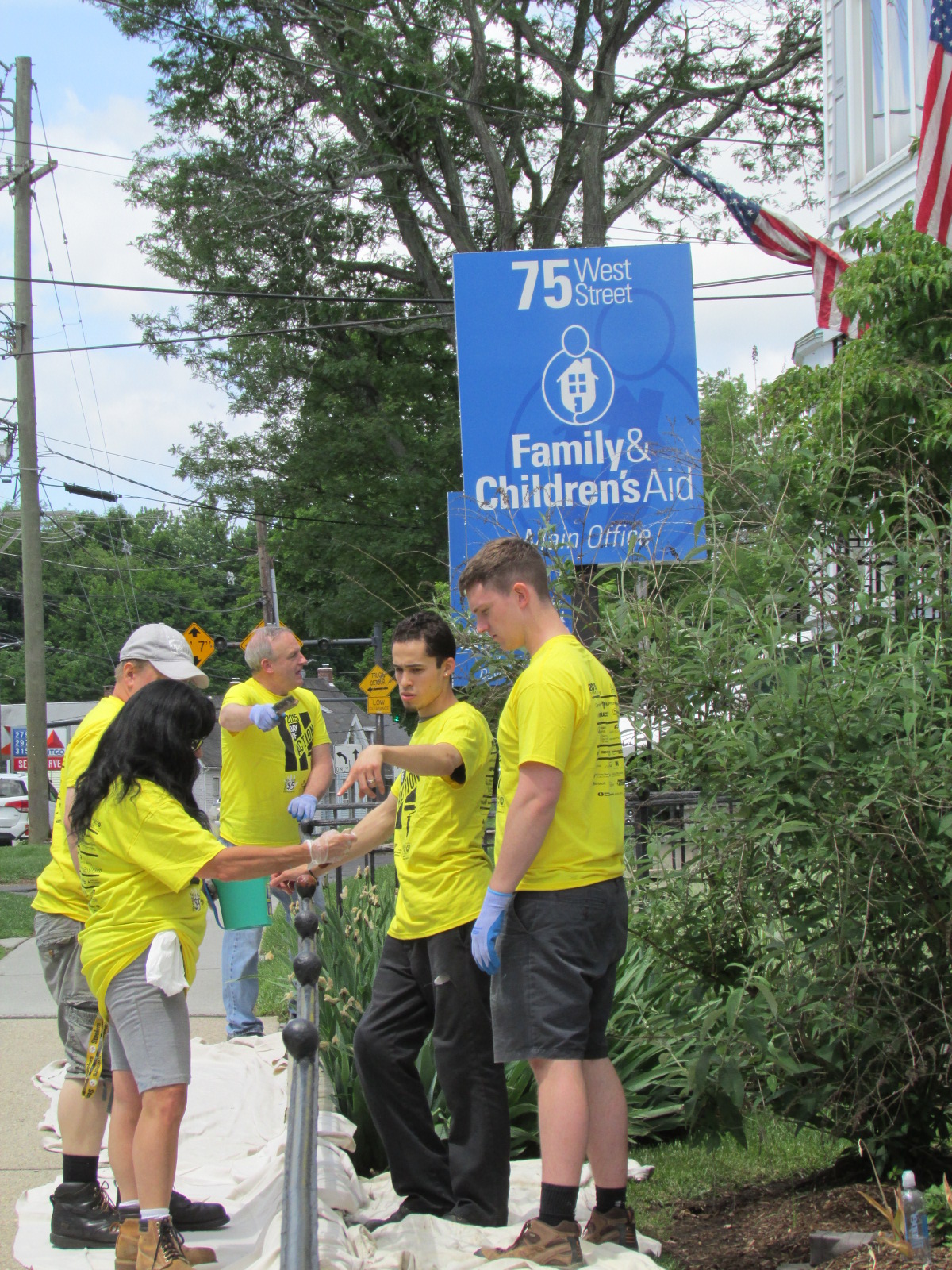 Volunteers from UPS and Eversource participated in United Way's Day of Action at Family & Children's Aid on June 3rd. Twenty three employees took time away from their regular jobs to prep, paint, and spruce up our grounds and buildings. UPS's Justin Galassi said he wouldn't miss an opportunity to do a good deed, "I could't turn this down!"
A great big thank you to all the Eversource and UPS employees for helping out, to their companies for supporting the work non-profits do in our community, and to United Way for arranging this Day of Action.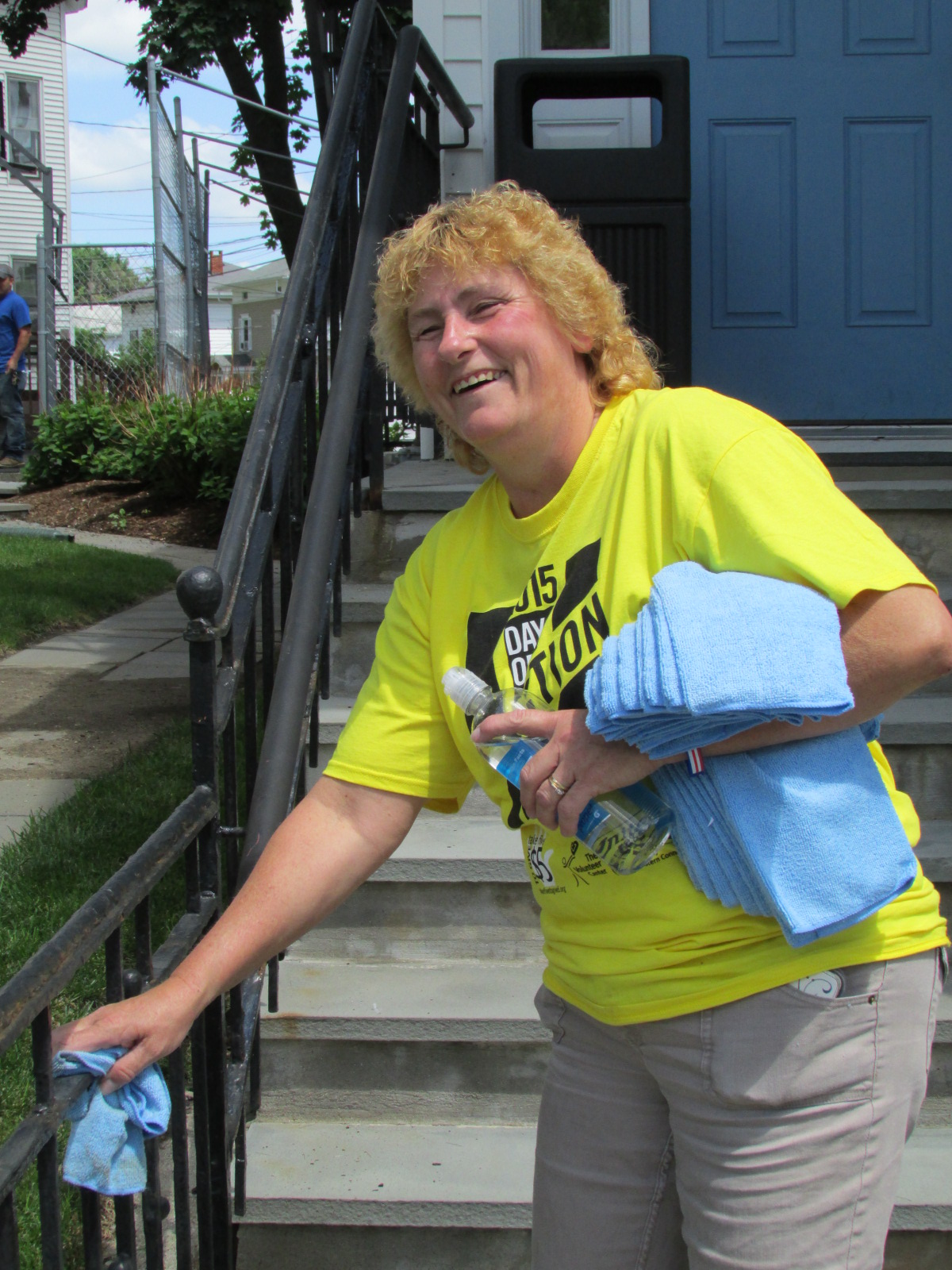 Carol Wyman, from UPS, preps the fence for painting.
---