One of our clinicians shared this fun activity that helps kids of all ages grow in kindness, self-control, resilience, and forgiveness.
Read the book. This heartwarming book encourages positive behavior by using the concept of an invisible bucket to show how easy and rewarding it is to express kindness, appreciation, and love by 'filling buckets.'
Create "buckets" together that you can fill when some one makes the choice to be a good "bucket filler."
Enjoy a family reward for filling a bucket!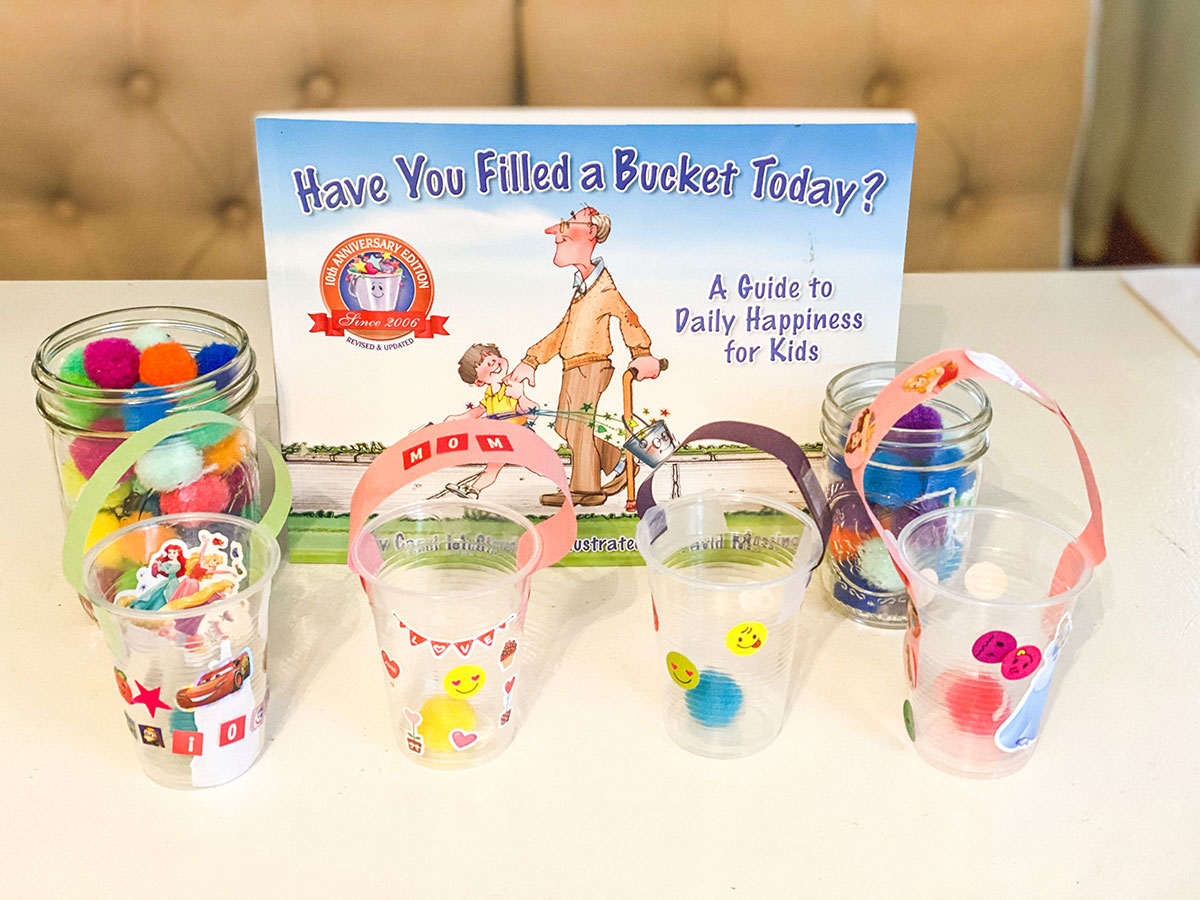 ---