Our Facilities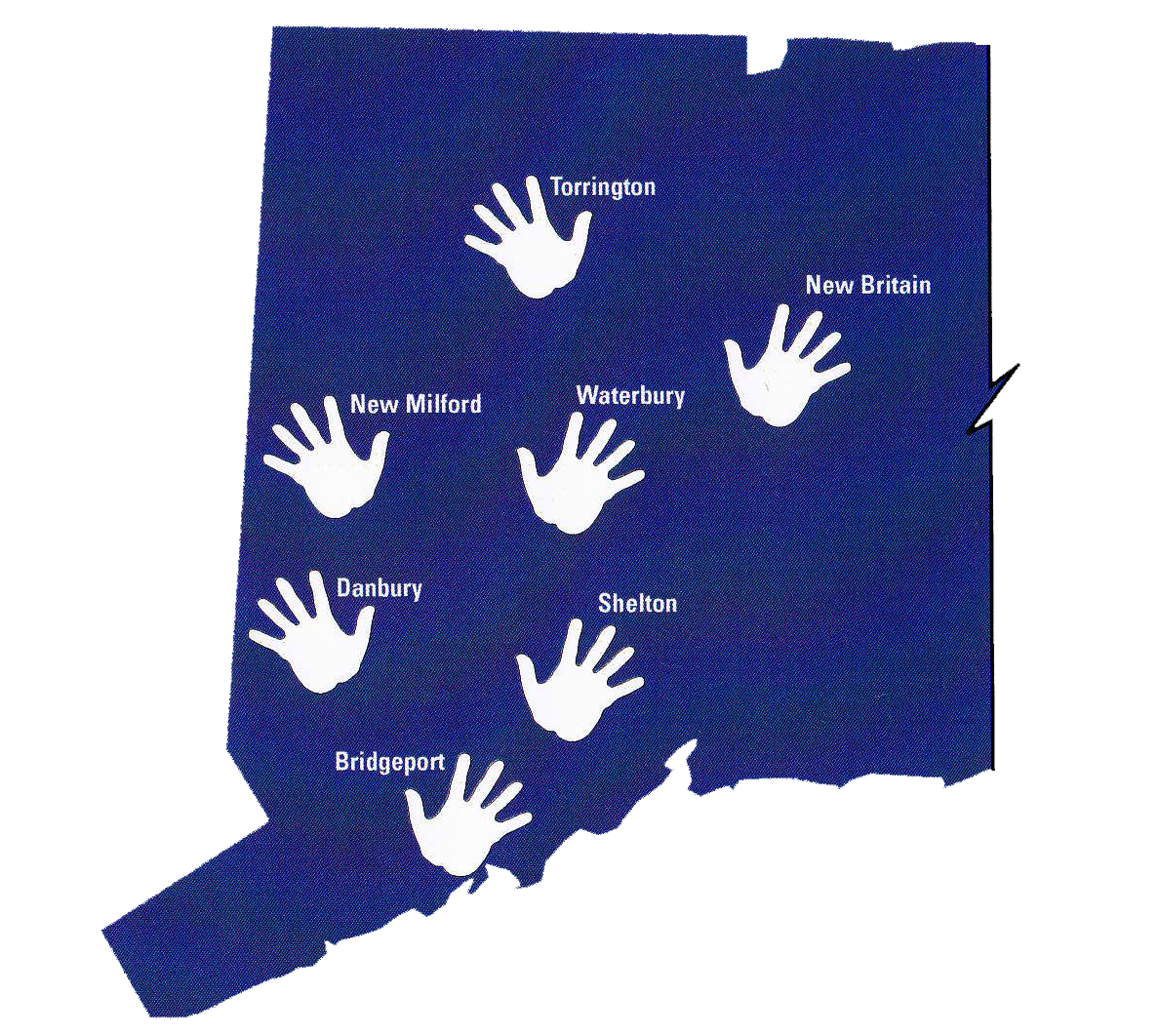 Family & Children's Aid serves children and families across more than 70 towns throughout Western and Northern Connecticut. We have Behavioral Health Centers in Danbury, New Milford and Waterbury and program offices in Bridgeport, New Britain, Shelton and Torrington.
All of our facilities embody Family & Children's Aid's philosophy of engaging, treating and healing children through optimism, joy and playfulness.
The main campus of Family & Children's Aid in Danbury, Connecticut includes two therapeutic adolescent group homes, a teen outpatient substance abuse clinic, a shelter for homeless mothers and children and a 22,000 square foot state-of-the-art Behavioral Health Center. Adorned with giant hand prints on the outside, this revolutionary Behavioral Health Center welcomes children, adolescents, and families into an environment where they can begin to heal with the power of play.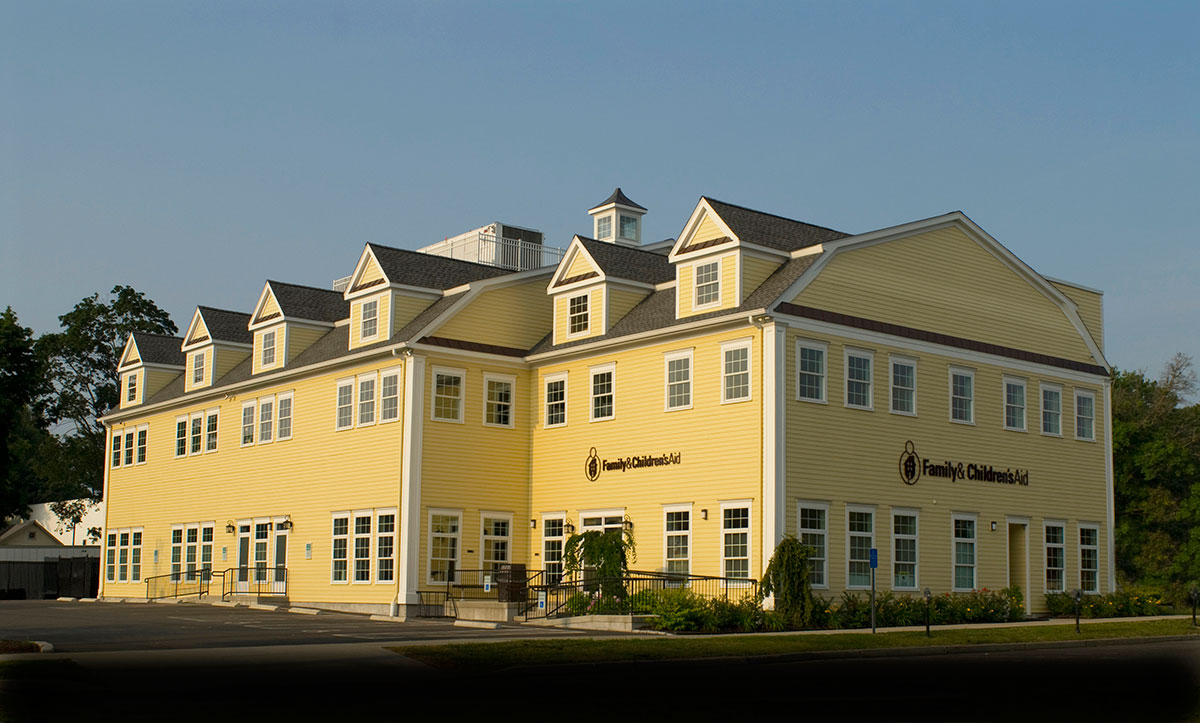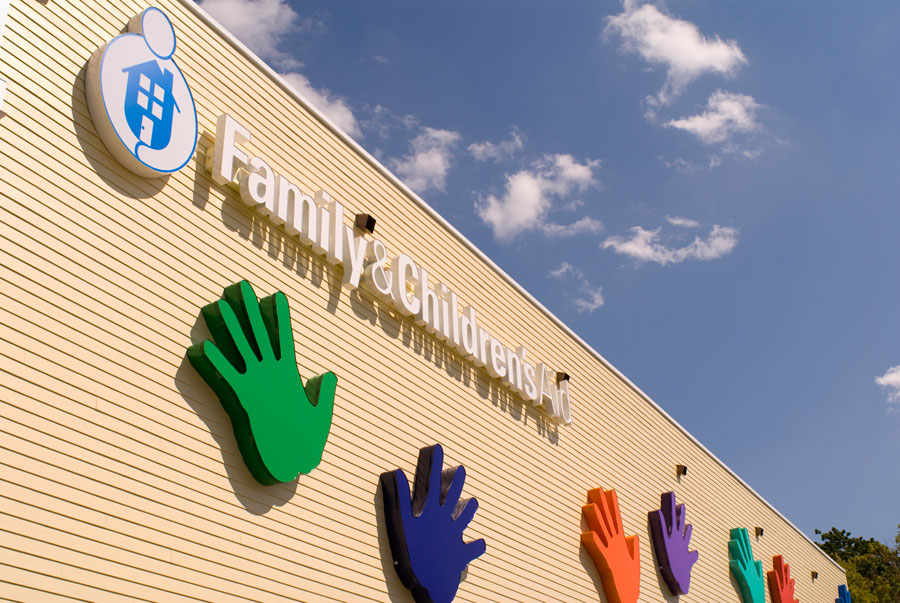 The lower level houses Harmony Station, a mock subway station complete with a ticket booth, subway car playspace and five shops! All of the items in the shops are new and donated by supporters in the community and are offered free to our clients.
Down the "road" from Harmony Station is Creator's Corner, our expressive art studio. Utilizing the PeaceLove Creator's Expressive Art program, Creator's Corner provides peace of mind for kids with mental illness through self-expression.
The main level of the Danbury Behavioral Health Center houses the Project Joy℠ Village, where children and youth who have experienced abuse, neglect or trauma or who suffer from mental illness participate in Project Joy Groups.