Project Joy℠ Village
Visit Our Village!
Project Joy℠ Village is the large open space where we hold our Project Joy℠ Groups and special events. It is bordered by shops and businesses, each containing another unique space to play and heal. These mini spaces are where clinicians can meet with their clients for one-on-one therapy instead of sitting in their offices, allowing the kids to learn and express themselves through the language they know best: PLAY!
Turning Point Inn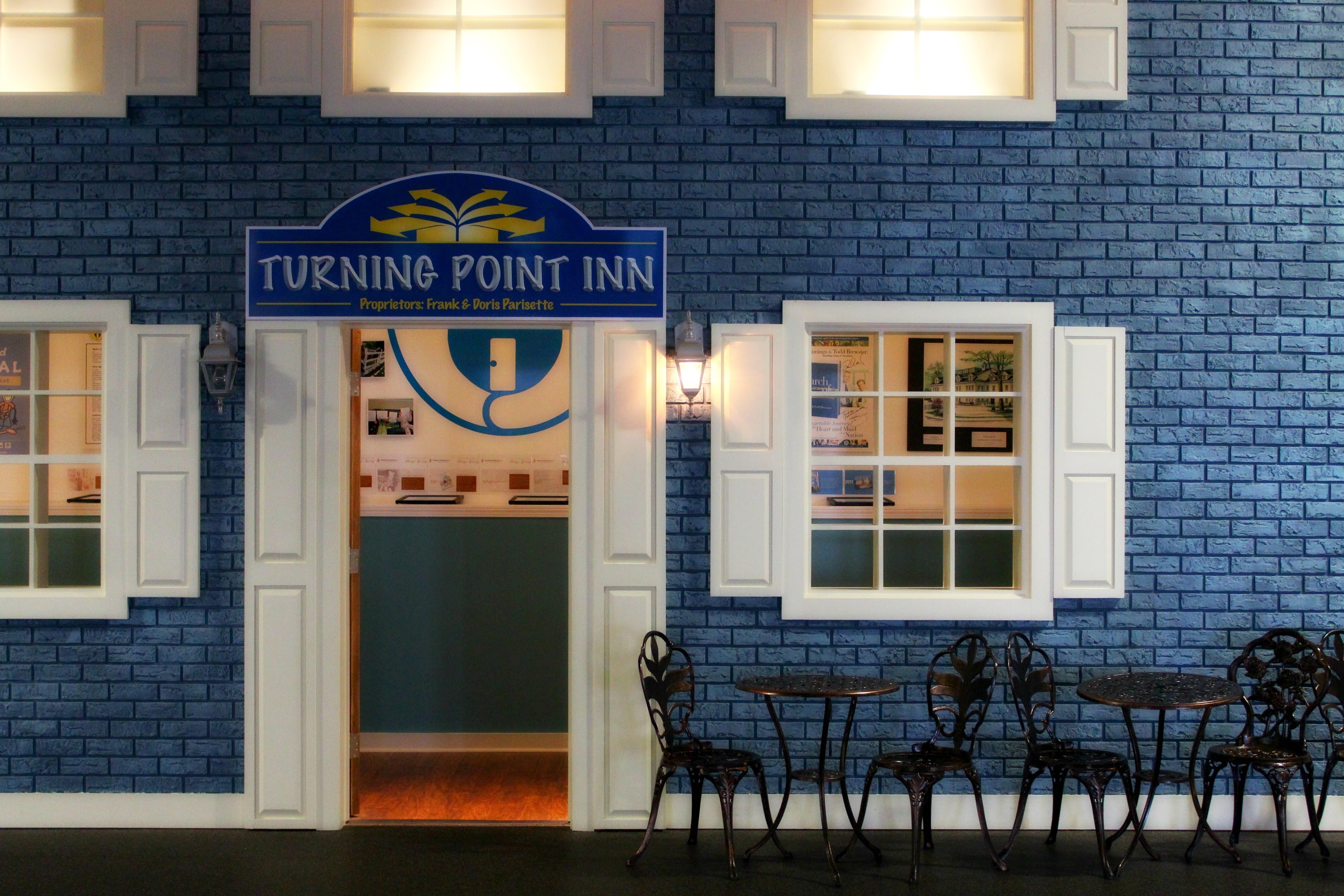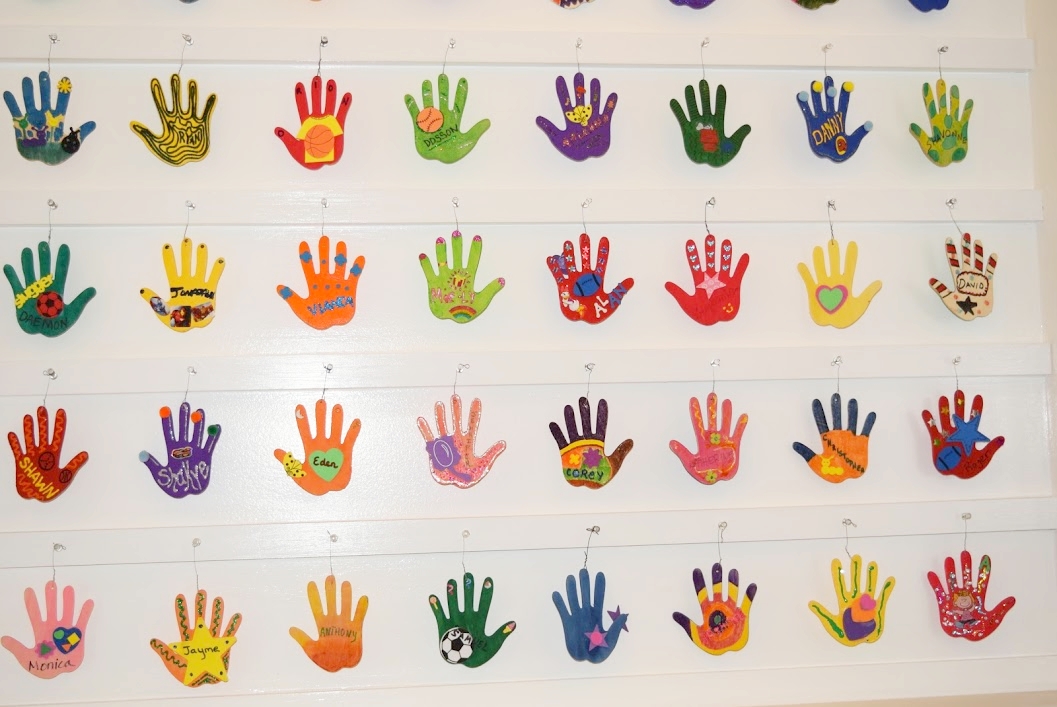 The Turning Point Inn, also known as the Memory Room, is dedicated to Frank and Doris Parisette, long-time friends and supporters of Family & Children's Aid and the driving force behind the efforts to secure funding to build the Danbury Behavioral Health Center.
Frank's love of history was the source of inspiration for this room which houses Family & Children's Aid's long and interesting history (we are over 200 years old!) It is also where you can view our special memory hands.
In addition to outpatient and in-home programs and services, Family and Children's Aid has several residential programs. Each year a hand is decorated bearing the name of every child who stayed at least one night with us. These hands hang from the ceiling and walls of the Memory Room in remembrance of all of the children's whose lives we touched and who lives touched us.
For some children, our group homes are the most home-like environment they've experienced. Children who grow up and leave Family & Children's Aid come back and look for their hand.
Leo's Building Blocks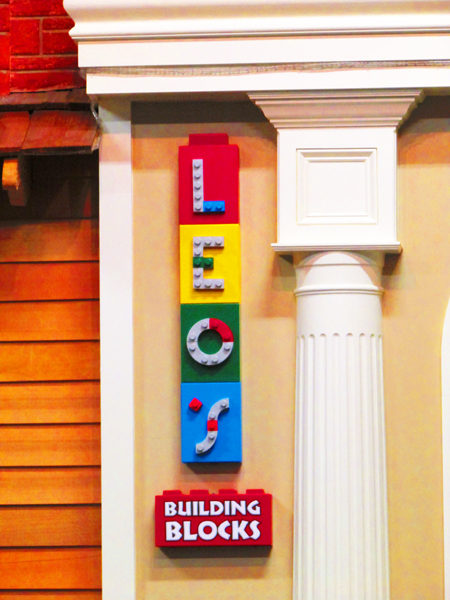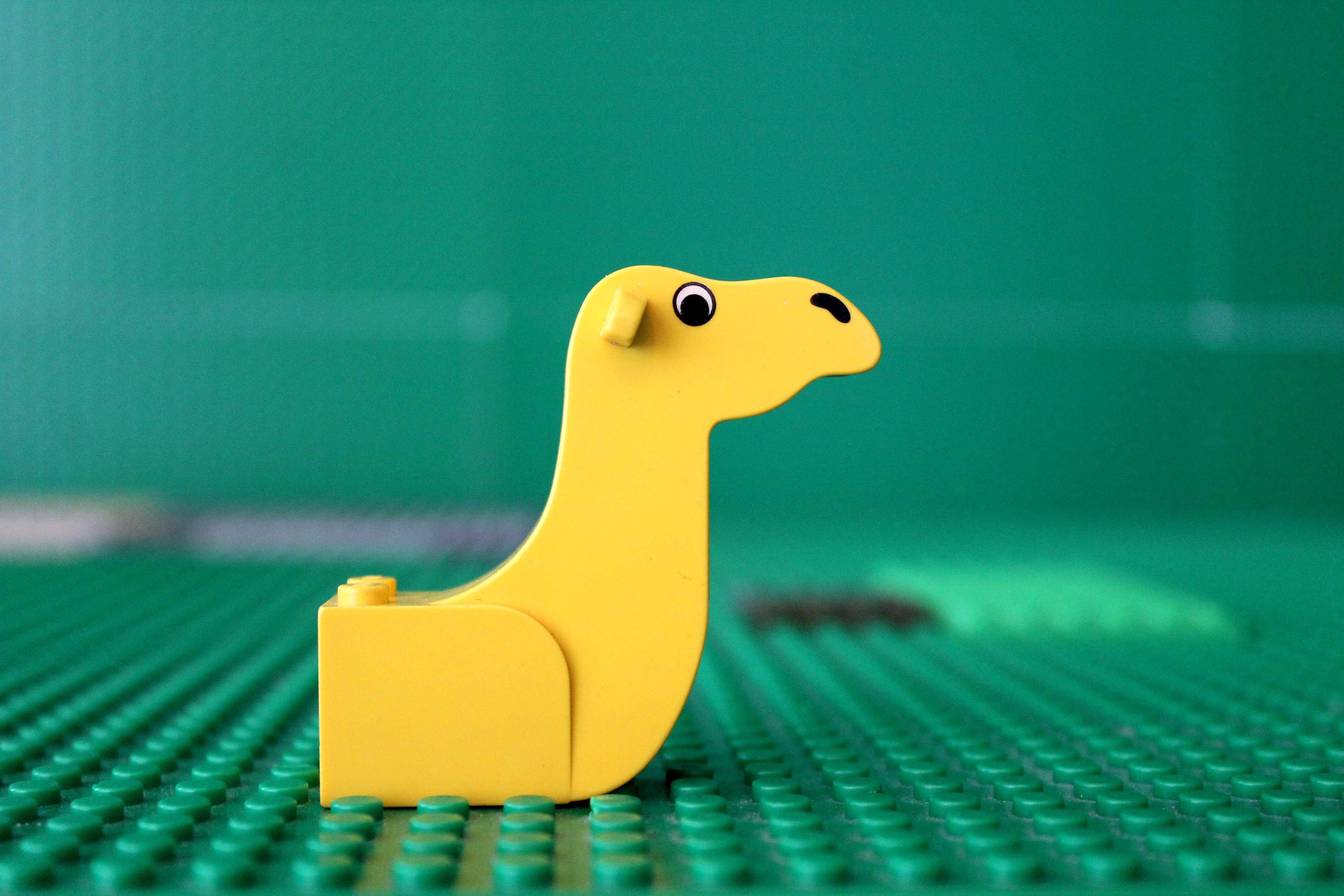 Look quickly at the sign—I bet you thought it said LEGO! It doesn't; it says LEO!
Leo's Building Blocks was dedicated to the memory of Leo Kaufman, father of Bob Kaufman, founder of Wholesale Waterbeds and Bob's Discount Furniture. Bob is a long time supporter of Family & Children's Aid and the inspiration behind Bob's Camps, our summer camp established in 2003 for the kids in our group homes and Therapeutic Foster Care program. For many of the children in our group homes, this week at sleep-away camp is the week they look most forward to all year!
Clinicians bring their clients to Leo's Building Blocks, where they can build and create while they talk and heal. Whatever they build they can keep.
This room is kept stocked with Legos through the generosity of many individuals and groups who do drives for new and used Legos throughout the year. For more information on how you can do a Lego drive, please contact info@fcaweb.org.
P&T Cafe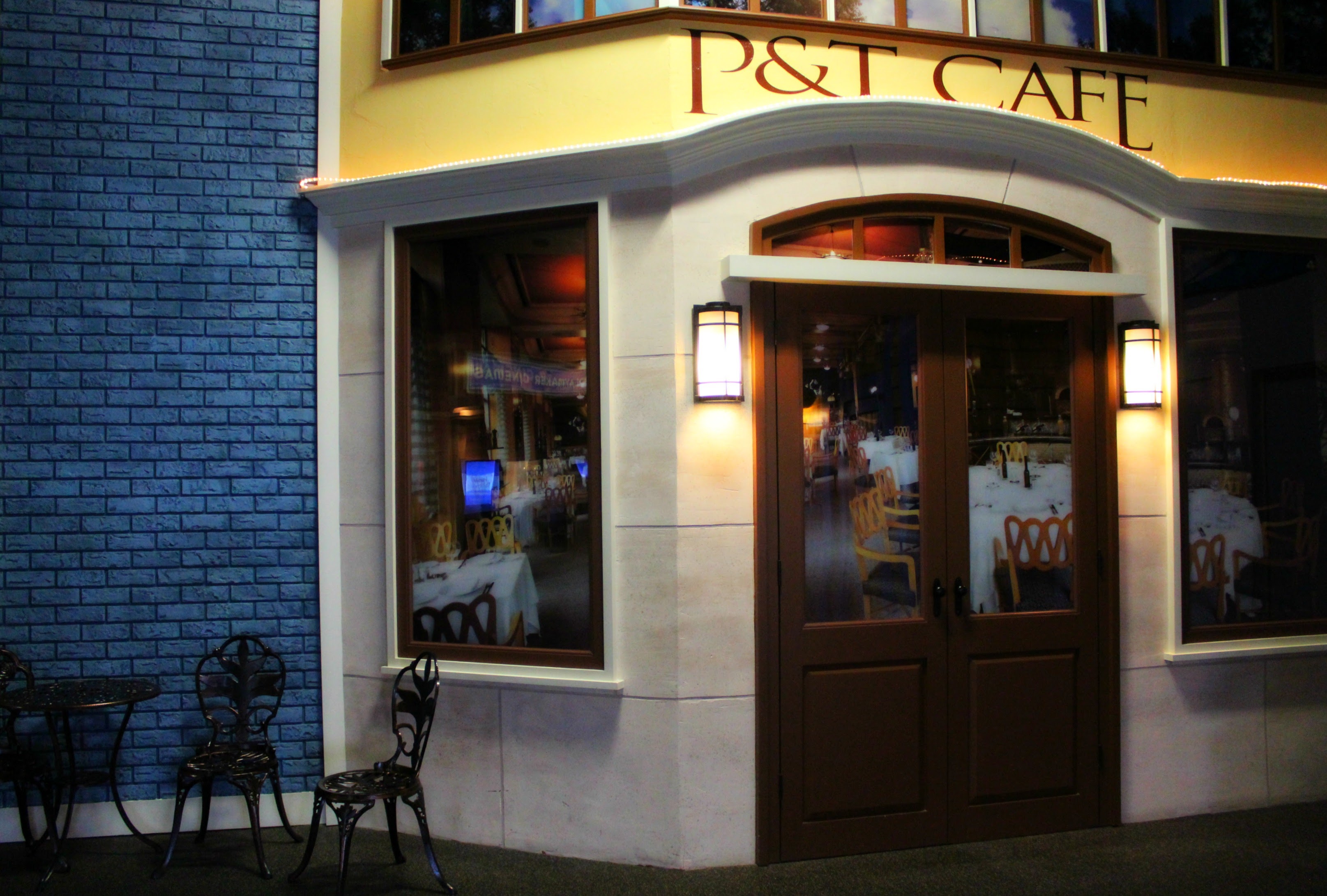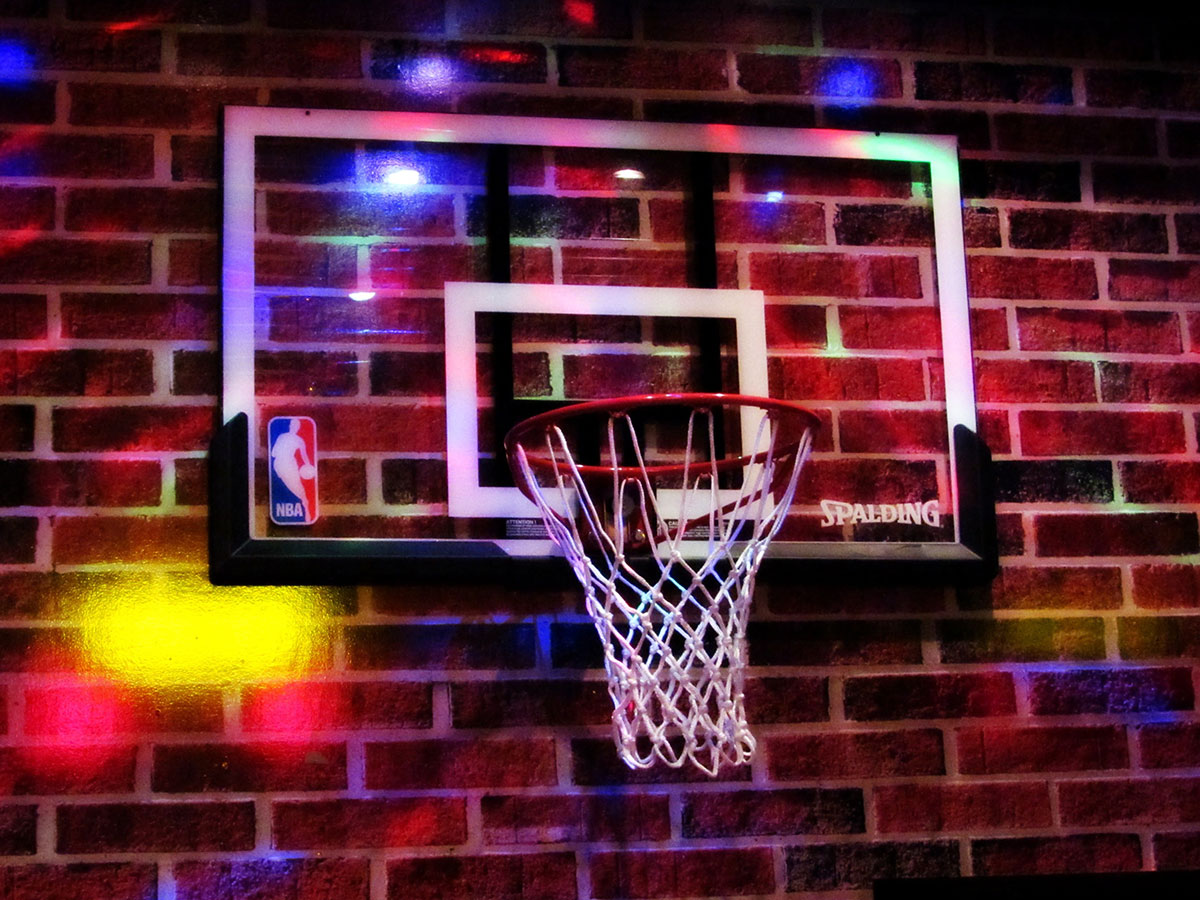 Named after a couple who have been tremendously supportive of Family & Children's Aid, The P&T Café houses a mini disco basketball court where clinicians can bring their clients for a little one-on-one while they have their heart-to-hearts. The colored and blinking lights can be turned off for children who have sensory issues.
In the entryway is a matching game behind locker doors. One of each of the ten Life is Good Playmaker "superpowers"—qualities we believe build optimism: simplicity, gratitude, humor, fun, authenticity, love, courage, openness, creativity and compassion—are hidden behind each door. These superpowers help overcome obstacles, create purpose, and help us enjoy life.
The Surf Shop
Perhaps our most popular spot in the village, The Surf Shop offers a wading pool filled with corn for kids to frolic in while meeting with their clinicians. A grate catches the corn that flies out of the pool and feeds it back in.
Look hard enough and you can find kernels lurking in our buildings or grounds having hitchhiked in someone's pocket, cuff or shoe who had been playing in the corn pit.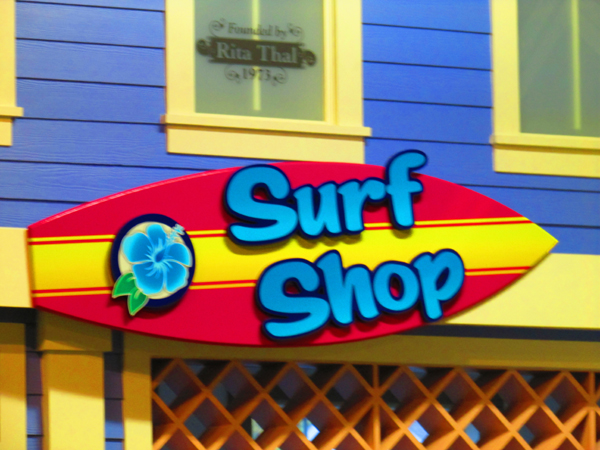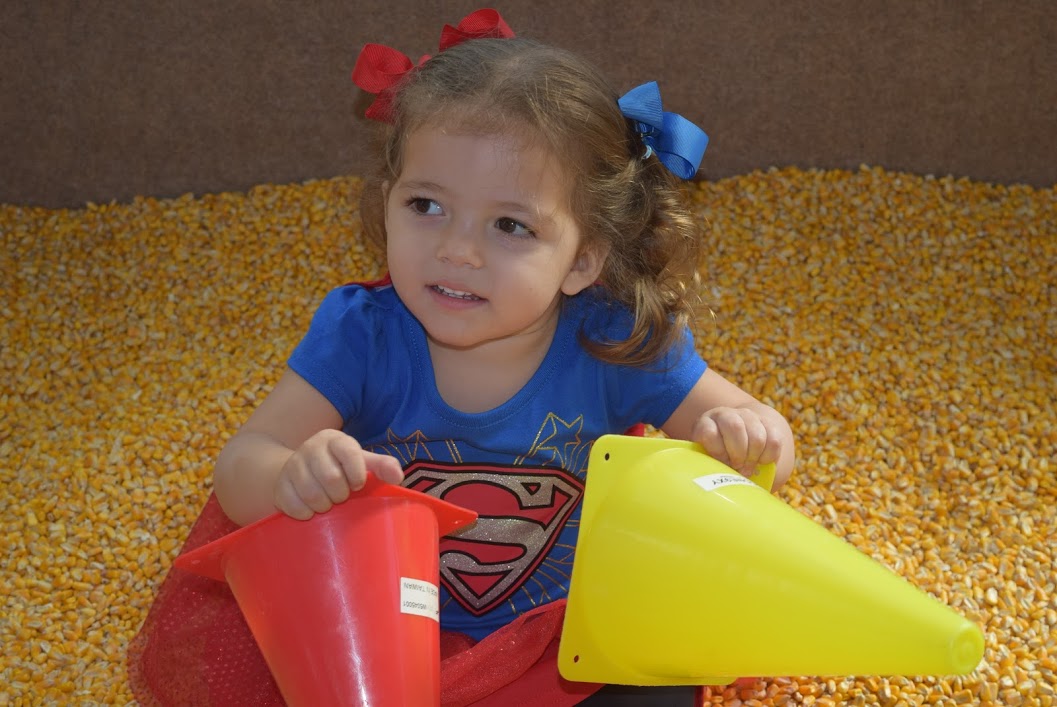 On the ceiling of the surf shop is an upside down pool. Rumor has it that the upside-down pool was a concession to one of the girls in our group home who unrelentingly begged our COO to build a pool in the new clinic when it was under construction. Due to safety, maintenance and cost issues, he knew he could not. Eventually he came up with the idea of building an upside-down pool in the ceiling, allowing him to keep his promise!
There are plenty more stories and surprises about our Project Joy Village, but you'll have to attend an event or come on a tour to see and hear about them! For more information or to set up a tour, please contact us at 203-748-5689 or via email at info@fcaweb.org.